The definitive guide to Garden Buildings Direct voucher codes, discount codes and other money saving tips
Are you looking for a Garden Buildings Direct discount code? If so you have come to the right page. We are sure that once you have seen your dream shed on the GBD site that many of you before you hit that buy it now button will go and have a look for a Garden Buildings Direct voucher to try and save yourselves a little bit of money. And hey, us here at WhatShed want you to get the very best deal possible and that is why we not only want to give you our advice on what are the best sheds, sites and brands out there, but we also want to make sure you are getting the best deal possible and are not being messed around by any of these so called helpful sites that make promises of various Gardens Buildings Direct discount codes and vouchers. On this page we will tell you about all the latest Garden Buildings Direct Voucher Codes and other money saving tips. We will also round up what we found on all the so called other discount code sites and expose the SCAM that many of them try to run on customers like you.
GBD is a site that we have used and browsed many, many times and we can say with full confidence that if we DO NOT have a voucher, discount code or sale listed here then chances are VERY UNLIKELY it is expired or simply does not work. Worst of all many of these sites will make you sign up to get this expired code, click this, click that then ten minutes later and an email address full of spam you are no better off. That is not what we are going to do. We are going to give you all the right information about how to find the best deals that GBD are offering and also let you know what you should look out for when trying to save some money. The sole purpose of this is to make sure you are getting the best deal possible and not being messed around with the promise of magic Garden Buildings Direct discount codes that are going to save you a fortune.
Tested & Working Garden Buildings Direct
Alternative

Discount Codes & Offers

We know that if you have come to this page you are looking for a discount code for Garden Buildings Direct, as we explain further up Garden Buildings Direct dont often issue discount code. As such we thought you might like to see what are some of the best discounts that are currently on offer from other garden building retailers.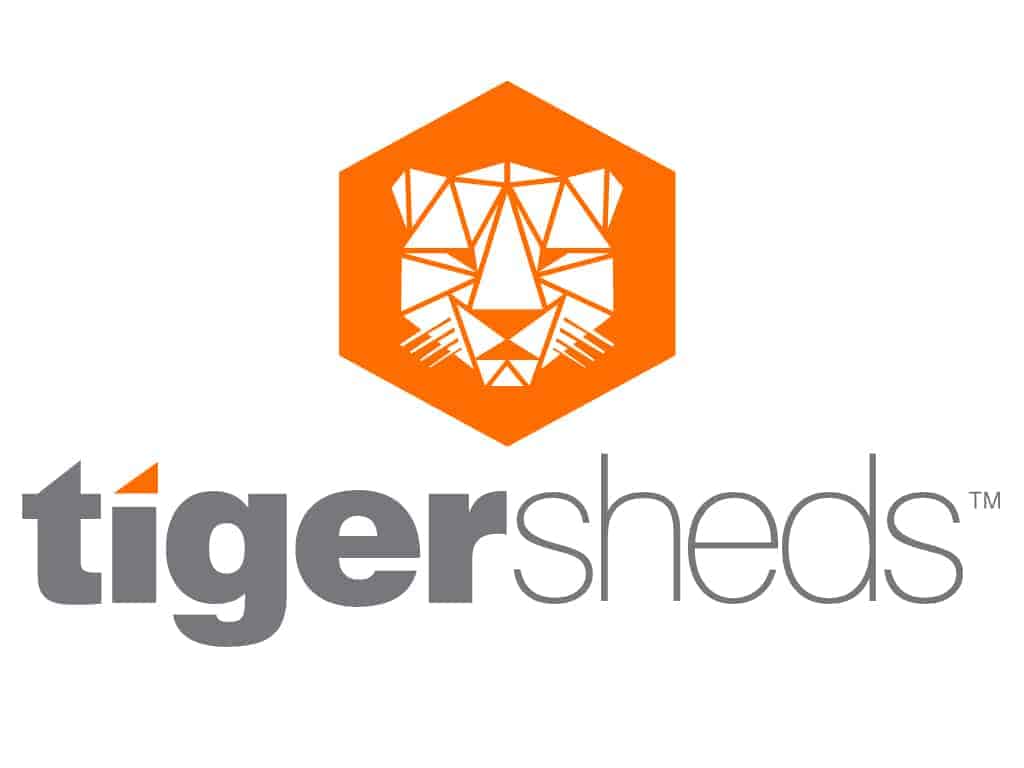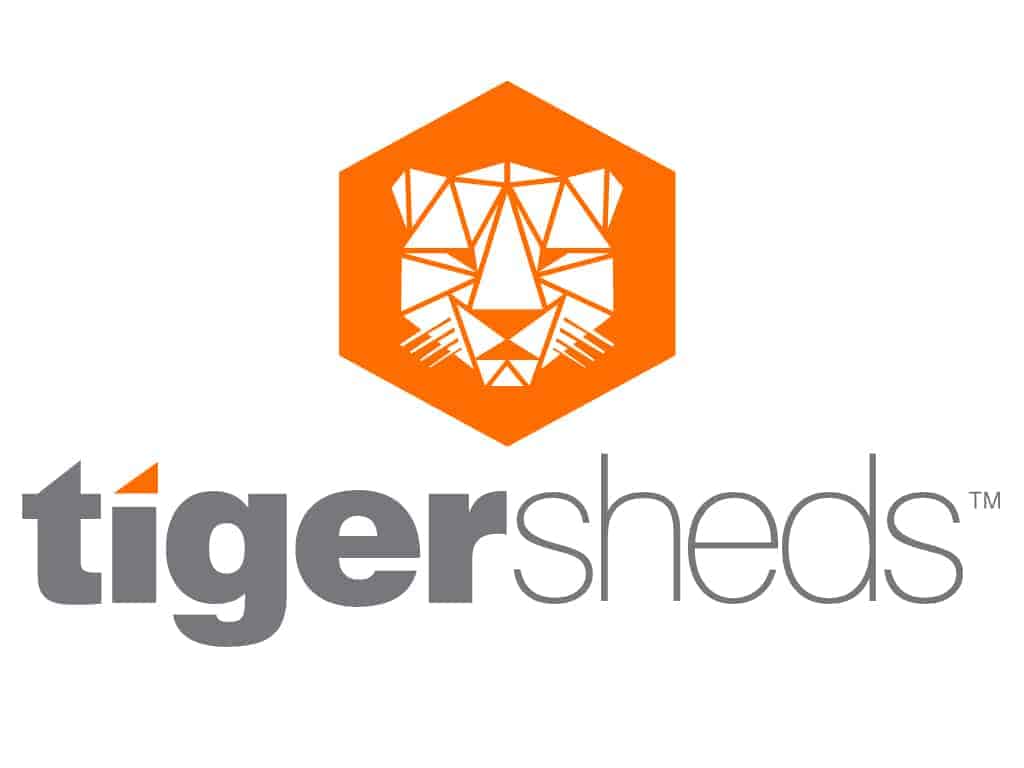 5 tips that 90% of people who
SAVE

money at Garden Buildings Direct use!

Now we are going to share with you the legit ways that you can get the very best deal when buying from GBD and best of all none of these ways see you having to mess around with coupons, codes or even voodoo to ensure you get a great product at a fair price. The truth is most garden building retailers do not make a whole lot of profit on their garden structures so that is why you should always be a little sceptical when some site is claiming to have a code that will give you a percentage off. But we can assure you all these offers and deals come direct from GBD and truth be told these are the only ones you need to bother with.
TIP ONE:
Check the Warehouse Clearance page
Warehouse Clearance: First of all is the GBD warehouse clearance. Think of this as the ultimate GBD sale. Here you will find some truly fantastic deals For example they have this amazing bike store that just costs over, £100 and a Keter Deluxe Garden Storage Box for £49. These are just two of the things that really caught our eye. As this is a warehouse clearance there is always the chance that once these items are gone they may be gone forever. So if there is something that catches your fancy here then we highly recommend that you do not wait around and snatch it up.
One other thing to note about their warehouse clearance is that they have some fantastic accessories here. We found things like kids snow toys like sledges, garden umbrellas, plastic slides and many other items that are on here for great prices. Best of all you do not have to mess around signing up to another site as all these deals are directly on the GBD website.
TIP TWO:
Use the FREE delivery
Free Delivery: Some of these so called money saving sites have things about how you can save money on delivery. Well actually there is no need to use a code, voucher or any kind of special deal. You see GBD offer a free delivery service to most parts of the UK and it is available all year round and is not some kind of timed exclusive that may disappear someday. Certain parts of the  UK of course will require a delivery charge, but if you do live in one of the free delivery areas then we are sure you will be very happy. Just be sure you do not sign up to any kind of site that is claiming they can get you free delivery as it is available anyway directly through them.
TIP THREE:
Check the bargains page
Low Priced Bargains: Now you may think this is the area where, GBD put all of their products that no one wants, but actually here they have some fantastic products that are ideal for those of you who are on a tight budget or who just want to get as much as possible while spending as little as possible. We love this section and it's great how they have a handy little price selection box so if you have say, £200 to spend you can click a box and all their low priced bargains that are £200 and under will pop up. It is very simple and there is no hunting around the internet like James Bond trying to find a Garden Buildings Direct voucher to get a good deal.
We really like this section and granted it is not exactly what you would call a sale, but just having all of their lower priced items and a few of the more high end products that are lower priced is a great idea and makes getting a good deal that little bit more easier. If you have a very specific budget in mind this is most certainly a section of their site you will want to have a look at.
TIP FOUR:
Sign up to the Newsletter a week or two before you buy
Garden Buildings Direct Newsletter: We cannot tell you how many sites we have seen that offer Garden Buildings Direct discount codes or coupons that want you to sign up to their newsletter. But actually there is one newsletter that we are going to suggest you sign up for and that is the one that is actually from GBD. Right at the bottom of their homepage they have a place you can give them your email address and then they will send you all the latest deals and special offers. If you do this a week or so before you buy then you are likely to be emailed the latest codes if they are actually running any.
TIP FIVE:

Go direct for voucher codes
Garden Buildings Direct Vouchers: First of all as we mentioned earlier, most garden building retailers do not make a whole lot of profit so the last thing they will want to do is share that thin profit margin with someone else who is promising to save people ten percent or more of the sale price. If you want the best deals always look on the actual site first and if you want to be a little cheeky then consider getting in touch and asking them directly if there is anything better they can do. Almost all the live Garden Building Direct coupon codes we have seen in the last year were also very prominently promoted on the homepage. GBD actually do have their very own, Garden Buildings Direct vouchers that they list on their site from time to time so be sure to check that out. Their official Facebook and Twitter is also a great place to look.
The big voucher code site
SCAM
A round-up of all the current Garden Building Direct voucher codes we found online.
Here at WhatShed we really want to make sure that you guys are as well informed as possible. Unfortunately there are far too many sites out there that offer these miracle coupons, codes and exclusive sale items that simply just waste your time and leave you even more confused than when you first started. The fact is pretty much all these money making sites will tell you anything to get you to sign up to an email list or get you to click a link so they can make money off you.
To help save your time the team at WhatShed have searched a number of variations of search terms that you as a customer might search when looking to save money with GBD. We then made a list of the most common pages that appeared on Google page 1. After that we took an in depth look at those websites and have summarised what we found below. We have been as honest and open as we can and we hope the below helps save you time.
The variations that we used to search Google to build up the below list were the following; Garden Buildings Direct Voucher Codes, Garden Buildings Direct Coupon code, Garden Buildings Direct Current Discounts, Garden Buildings Direct Current Voucher Codes and Garden Buildings Direct Sale.
360VoucherCodes.co.uk –

15 Codes And Deals but none of them worked!
What they claim? Right off the bat, 360VoucherCodes.co.uk claim that the list of codes and deals that they have for GBD is up to date. For example we are writing this in March and the site says the listed codes are for March and April. They do not just have voucher codes here they also have deals. Us here at WhatShed have had a real close look and we can tell you that every single Garden Buildings Direct discount code that they have listed is expired which is odd as right at the top of the page they make a point to say these are the latest codes. As for their deals, well this is just really odd as honestly they are just things that you get directly through the GBD site anyway so we have no idea why they are listing them as if they are some kind of special to them offer. And of course if you want to get the latest codes you need to sign up for their newsletter which is sure to increase your spam folder on a daily basis.
What We Found? Not a whole lot to be honest with you guys. Granted you do not have a ton of codes to look through here, but at the end of the day they are all expired so it is still a waste of time. And as for their deals, why even bother? You get these deals on the actual site anyway so do not waste your time. One of their deals is literally just a link to the GBD homepage! We would have to say no. Everyone of their codes is long expired and their deals can be had by going directly.
PromotionalCodes.org.uk –

Overlylong explanation of how to use codes that don't work
What they claim? Ok so on promotionalcodes.org.uk they are not actually claiming to offer any kind of Garden Buildings Direct vouchers. But they do have a section dedicated to deals. The weird thing is they let you click on their deals which then just take you to GBD anyway. So they are essentially not saving you a single penny. The main reason that we had to put this site here was after they have listed their deals they have one of the longest and most drawn out ways of telling you how to use a code. A code that they do not have and if they even did would not work as there has not been a genuine, Garden Buildings Direct discount code online for months! While the site may very well save you money on other things. When it comes to saving money when buying a shed from GBD  it is just a huge waste of your time.
What We Found? Nothing really, we are having a hard time trying to figure out why promotionalcodes.org.uk even have a section for GBD as what they are offering is essentially nothing! When it comes to getting money off a GBD product we would have to say no. you would be better using the time you could spend on this site grabbing yourself a cuppa and a couple of biscuits and then just browsing the GBD site.
RetailMeNot.com –

Actually has an unpopular coupons section!
What they claim? Ok so Retailmenot.com may come across as a very friendly site and they do have coupons for pretty much everything, but we are only here to look at what kind of Garden Buildings Direct vouchers they offer and honestly we are far from impressed and feel like you would be saving yourself a lot of time and headaches by not bothering. To start with their most current coupons are classed as Unpopular Coupons. We have to give them credit for telling people that these are not popular coupons and they even say that they might not work. So you have to ask yourself what is the point? They like other sites still have many, many expired coupons some from a couple of years ago, so again we have to ask what is the point? This is the kind of site where you can easily spend a good fifteen minutes looking around trying to save a little money only to then realise you have totally wasted your time.
What We Found? Well at least they let people rate their coupons so you can see what people who have tried to use them actually think and they tell you upfront they might not work. However in regards to GBD we found Retailmenot.com to be just a colossal waste of time. Also despite being for a UK site some of their deals mention dollars instead of pounds or even a percentage off which we found a little bit weird. While we do appreciate that Retailmenot.com is a bit more honest and upfront about the Garden Buildings Direct vouchers and coupons that they have. We still would have to say that going to their site would not be worth your time at all.
HotUKdeals.com –

Just old and expired codes
What they claim? Right at the top of their GBD page, Hotukdeals say that this list is for 2016 and that is something we have an issue with as the top, Garden Buildings Direct voucher they have listed which is also their newest expired at the end of 2015. So really these vouchers and Garden Buildings Direct discount codes are not from 2016 at all. Now they may update this as time goes on, but we think it is a bit shady that they have over 20 expired vouchers here. As well as vouchers they also have a deals section which again has many, many expired deals.
What We Found? We found in regards to GBD that Hotukdeals was just a colossal waste of time. Either their codes and deals are expired or they are just offers that you can get directly from the actual GBD site. No, we found that while at first glance it looks impressive that they have over 20 Garden Buildings Direct discount codes as well as over 30 what they class as deals. You would be better off not bothering with this and just going direct to the site.
Garden Buildings Direct Facebook Page –

Pointless Facebook page
What they claim? This Facebook page claims to have the best of the best when it comes to Garden Buildings Direct voucher codes and discount codes. This is a Facebook page and it has not been updated since February of 2015 so clearly the people who run it have lost interest. The problem is when you do type into Google, Garden Buildings Direct voucher codes this is one of the main sites that comes up so unfortunately many people will waste their time with this. Looking through the page it seems that they really just offered you the same kind of deals and codes that are on the actual GBD site.
What We Found? An old Facebook page that sadly some people may take to be the real GBD Facebook page. This has not been updated in over a year, but it still pops up on search engines. Not at all this is clearly a page that the makers of have lost interest in or just realised they were wasting everyone's time including their own.
VoucherSlug.co.uk –

Offers no exclusive deals
What they claim? Voucherslug.co.uk is a strange site when it comes to GBD as they really are not claiming anything. They just have a long list of GBD deals and that is that. They do at least advise people to go and look at the official Twitter and Facebook pages of GBD so we have to give them a nod of the head for that. But in terms of what they are offering themselves there really is nothing here that would make you spending your time looking at this page a good idea.
What We Found? Voucherslug mainly focus on the current deals that are being offered on GBD. Some of the ones we saw such as the free delivery are actually available right now. But the thing is, you can get these deals direct from the site so we are not sure why anyone would want to spend their time here. This site may be a bit more honest than some of the others we have looked at, but still there is nothing being offered here to make going through all the "deals" they are offering worth your time.
VoucherCodesPro.co.uk–

Just has deals you can get direct
What they claim? This site claims that their deals are as up to date as February 2016. They are not actually offering any kind of Garden Buildings Direct voucher codes. Which is odd as voucher codes is right in their name. Instead they give you the latest, GBD deals and some of them they claim are going to be valid all the way into 2017. How can they possibly know this is true?
What We Found? To be fair most of the deals that are listed on this site are at least current, but like many other sites on this list they are just the same deals you get when dealing directly with GBD. They also suggest that you give them your email address so you get the latest Garden Buildings Direct discount codes, but we would bet you will get a lot of other emails about things that have nothing to do with sheds. While the deals they list are current, Vouchercodespro.co.uk is still a site that we would not recommend you spend your time browsing. You could save yourself some time and frustration by just going straight to GBD.
PriceDash.com–

Has no original codes or deals
What they claim? Pricedash.com is a site that does not have a whole lot of codes or deals, but they do at least try to keep things current as they say that their deals and their Garden Buildings Direct voucher codes are good for March 2016. They do not fill up their page with loads of expired codes and deals which is what some sites tend to do in order to make their GBD deals page seem more impressive than it really is.
What We Found? We found nothing here that you cannot get from the actual GBDt site. One thing that kind of bugged us was how they had the 5% off voucher code listed on here as if it was a code that is exclusive to just them. Any deal that they have listed here and that includes their voucher code, you can get from the official GBD site. So do not spend the time hunting around here as you are going to be no better off for doing so.
DontPayFull.com–

Over 10 expired codes
What they claim? There is not really a whole lot of information listed on this site. They just have an list of 14 different Garden Buildings Direct coupon codes that as far as we can see are not listed in any kind of specific order. As well as offering Garden Buildings Direct voucher codes they also have some deals which are just links to various items on their site and will not save you any money.
What We Found? We actually checked every one of the Garden Buildings Direct coupon codes that is listed here. We can also tell you that not one of them work. The site does allow you to say if a code works or not, but even if you say the code is expired it does not go away. We would suggest that you do not waste your time with these Garden Buildings Direct voucher codes as none of them work. We know it can be tempting to try them all and see if you get lucky, but trust us you won't.
PromoVouchers.co.uk–

Over 10 expired codes

 
What they claim? Promovouchers.co.uk claim that they only have Garden Buildings Direct voucher codes, discounts and deals that are up to date. They do not actually require you to sign up or give them an email address so we give them some props for that. But the site is not exactly giving you the best and most recent deals like it is making out. We are sure this site has some great deals for other things, but when it comes to GBD it is like they have not checked the site in quite some time.
What We Found? All of the Garden Buildings Direct discount codes that they have listed here are expired. Some have been expired for the better part of two years, yet they are still listed on the site. We know that for some people it may be tempting to try one of these old codes, but trust us when we tell you it is a huge waste of your time. When it comes to the GBD deals that they have listed these can all be found on the actual site so there are not actually any special offers here at all. We fully understand how when you see a Garden Buildings Direct discount code even an expired one how tempting it can be to try it. But trust us when we tell you that the best way to go about getting a good deal from GBD is by just going direct to the website.
In Summary We Found  Expired Codes Are Everywhere!
As of writing the most recent Garden Buildings Direct discount code was one from December 2015. This did give you a small percentage off the price of your order if the product you purchased was over £200. The problem is many, many sites such as Groupon and 360 Voucher Codes still have this long expired code listed on their site. Actually every site we went to that claimed to have Garden Buildings Direct vouchers or discount codes still had this expired code listed. Sure they tell you it is expired, but many of them still suggest you try to use it as it might work. No this code will not work anymore they are just trying to give you a false hope and get you to sign up to their site. Never get tricked into using expired codes as at the very least it just wastes your time, but in a worst case scenario you have to sign up to a site in order to get this expired code which will lead to any unwanted emails. In this section we are taking a look at some of these sites that promise Garden Buildings Direct vouchers and telling you why they are a waste of your time.