3 x 2 Pressure Treated Pent Garden Store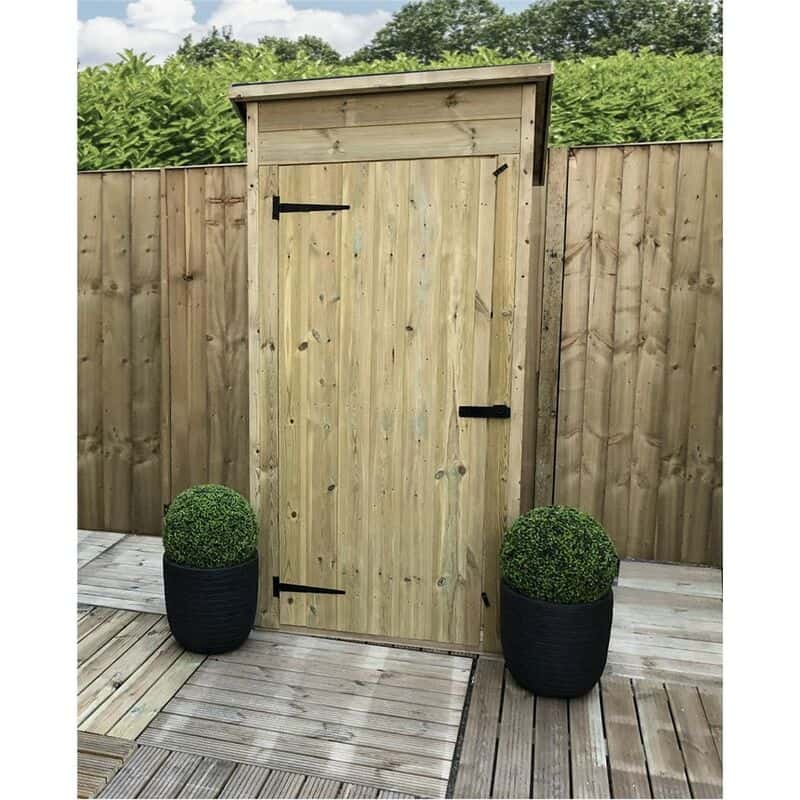 Full review coming soon
Our experts have not yet done a full review of this product. Please check back soon for the full review, in the meantime here is what the manufacturer says.
3ft x 2ft Pressure Treated Pent Garden Store The Pressure Treated Tongue and Groove Pent Shed is an attractive and sturdy feature for your garden. Construction Main Points The shed is constructed from high quality pressure treated tongue and groove shiplap cladding. The high quality floor joists give the shed a solid and sturdy feel. Includes Internal Shelf The floor and roof is constructed from 10mm Solid OSB Board. Top grade timber is used throughout, sourced exclusively from Scandinavia and Siberia where the best timber for sheds is produced. The timber is tight grained producing less sap and is therefore a more durable timber than the faster growing timber used by other shed manufacturers. The benefit of purchasing a pressure treated building is that it is completely protected against rot, natural decay and pest damage for many years to come. Infused into the wood is a chemical preservative that goes deep into the fibres of the wood, as appose to externally applied preservatives.
Product Details
Building Type
Garden Storage, Garden Tool Storage, Small Garden Storage Boxes, Wooden Garden Storage
Metric Size (Meters)
3' x 2'
Cladding Type
Tongue & Groove
Treatment Type
Pressure Treated
Floor Material
11mm Solid OSB
Roof Material
11mm Solid OSB
Door Size
23.5" Wide x 68.5" High
Comparisons of Similar Sheds
Size: 3' x 2'
Available From:
Support WhatShed: by making a purchase after clicking a link above, a portion of the sale supports this site.