About WhatShed
We help you find the best garden building at the right price, from the right retailer.
Each garden building gets a 0-100 Expert Score which indicates how good a garden building is according to industry experts. We use over 280 standardised data points calculated on over 8,000 different garden buildings to help provide a fair and impartial system for judging the whole market in a balanced and objective way. The Expert Score is heavily influenced by the experts but is also weighted according to retailer and brand credibility and reputation.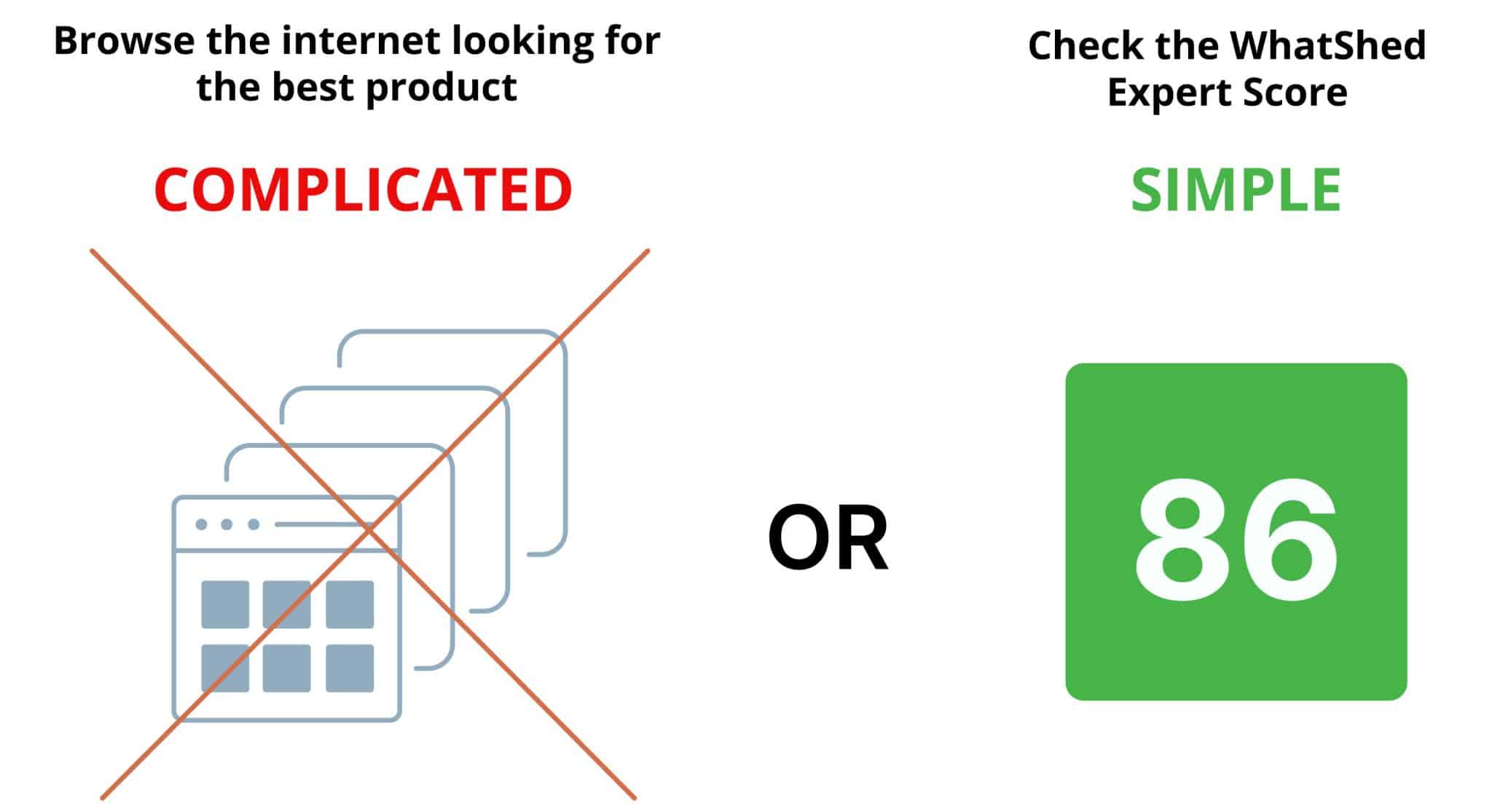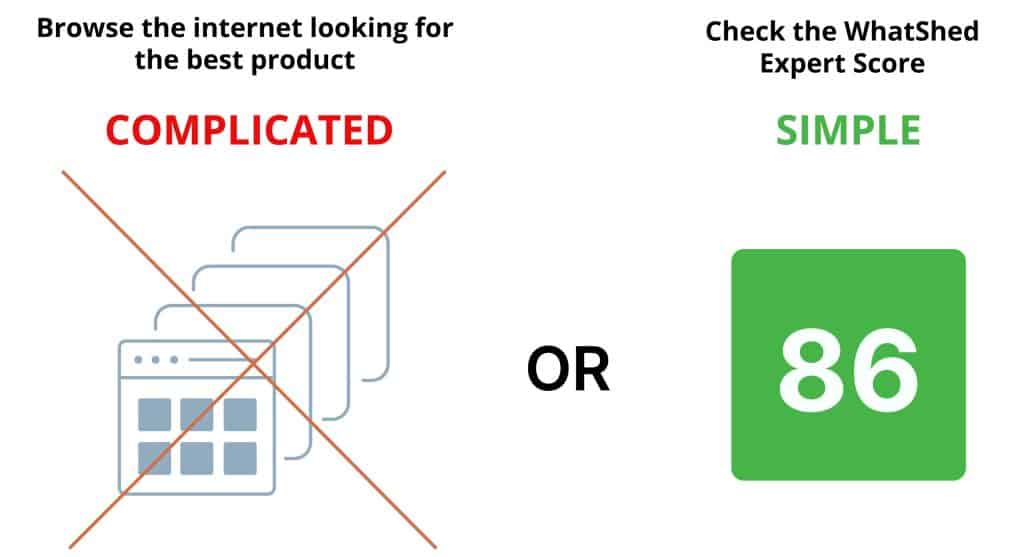 This is a win...
You save time
– We objectively analyse over 1 million product
You save £55 on average
– We scan prices from +20 retailers
Largest selection of garden buildings in the UK
– Over 8,000 garden buildings ranked by industry experts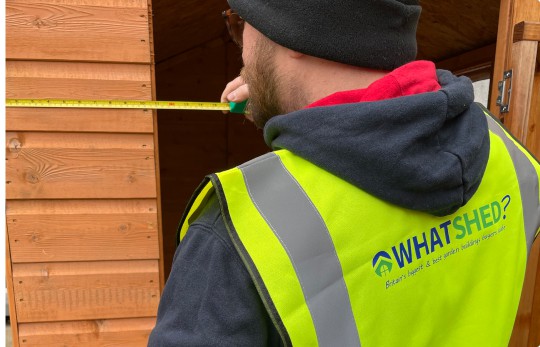 How to support us
You haven't visited WhatShed to see ads for [insert garden building that you don't need].
We only try to show you garden buildings that you might actually be interested in. If you are interested then we only show you where you can buy the garden building that you are actually interested in. If you click one of the retailers we show you and you buy the garden building, we get a commission on the sale. This is how the site is financed. This will not make the price you pay any more expensive for you.
You can also support us by submitting a review of any garden buildings you own yourself.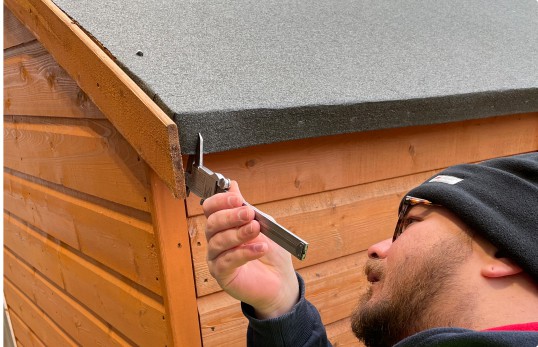 Transparency
The internet is filled with "experts" doing reviews of garden buildings they have never even seen in real life, or websites making guides for the "best [category of a garden building]" which are really just random lists of what they think will earn them the best commissions. 
We're absolutely the opposite. 
We only show you the best garden buildings as rated by well-known industry experts, we also show you how we calculate our ExpertScore and lists are sorted by what is the best for you, not by what makes us money. 
We always show you the best price from +20 retailers with the only exception being when a product is only available from one retailer, such as if the product is sold exclusively by the manufacturer.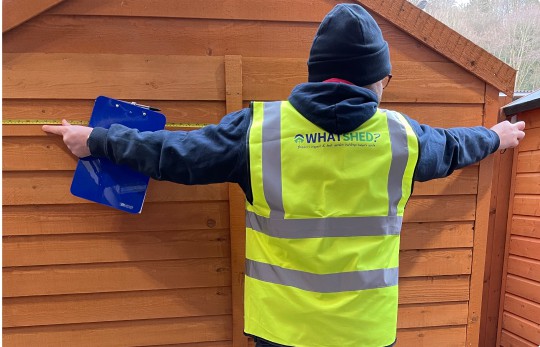 Who we are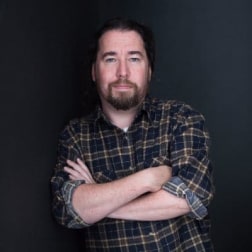 Andrew Wilcox
Head Judge
Channel 4's Head Judge & Founder of Shed of the Year Andrew Wilcox has worked to help design the impartial judging system for WhatShed. The judging system uses many different parameters to help give a large degree of impartiality to the way we award an Expert Score to each product. You can read how we calculate the score by looking at the Expert Score page we have.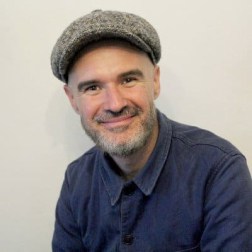 Joel Bird
Resident Shed Building Expert
Our resident shed building expert Joel was the 2014 winner of Channel 4's Amazing Spaces Shed of the Year having beat over 10,000 applicants to win. He returned to the show the following year as a judge. He is also the author of The Book of Shed and has designed & built over 50 small bespoke garden builds. Joel has appeared on various TV or Radio shows including George Clarkes Amazing Spaces, Alan Titmarsh Love your Garden, Chris Evans Breakfast Show and BBC Radio 4's Saturday Live.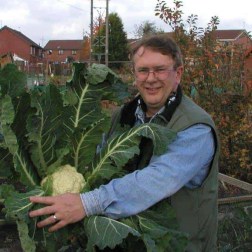 John Harrison
Resident Allotment Expert
Our resident allotment expert John has written articles for Garden News, Grow Your Own, Sunday Post, Vegetarian Living and a number of trade publications on topics associated with 'grow your own', keeping poultry at home, preserving foods, self-sufficiency etc. John has been mentioned in the national press: Independent, Times, Mail and interviewed on the radio a number of times.
As Featured In








How To Reach us
Thanks for dropping by! Whether you have a comment or suggestion to share, we look forward to hearing from you.
WhatShed.co.uk uses industry expert analysis with hands-on reviews to help real people better select the best garden building for them. WhatShed.co.uk is not a retailer and we regret to say that we cannot help with any orders placed at 3rd party retailers or additional information you might want in relation to specific products. However, if you need to contact us, please feel free to send us a letter, email or call us using the details below. For more general feedback, feel free to reach out by emailing [email protected] as well.
Press Request
If you would like to request WhatShed.co.uk review a specific retailer or manufacturer of garden buildings, email us at
Please note that we do not accept unsolicited guest-authored articles, blogs, infographics, or posts.
Press & Licensing
WhatShed.co.uk has had various National and Local Media Coverage. If you are looking for independent statistics or data on the UK garden building sector please feel free to drop us an email and we will do our best to help. For press inquiries or to use or licence any of our content, email us at
Partner with Us
If you are a retailer or manufacturer of garden buildings and want to partner with us, email us at
Become an expert
We're always looking for experienced, qualified online freelance writers who share in our mission to provide practical, real-life tips and inspiration to help people select the best garden building, email us at
Please note that we do not accept unsolicited guest-authored articles, blogs, infographics, or posts.
Contact Info
Address
Unit 3509, 13 Freeland Park,
Wareham Road, Pool Dorset,
BH16 6FH