4.3m x 2.6m Budget Apex Log Cabin (212) – Double Glazing (40mm Wall Thickness)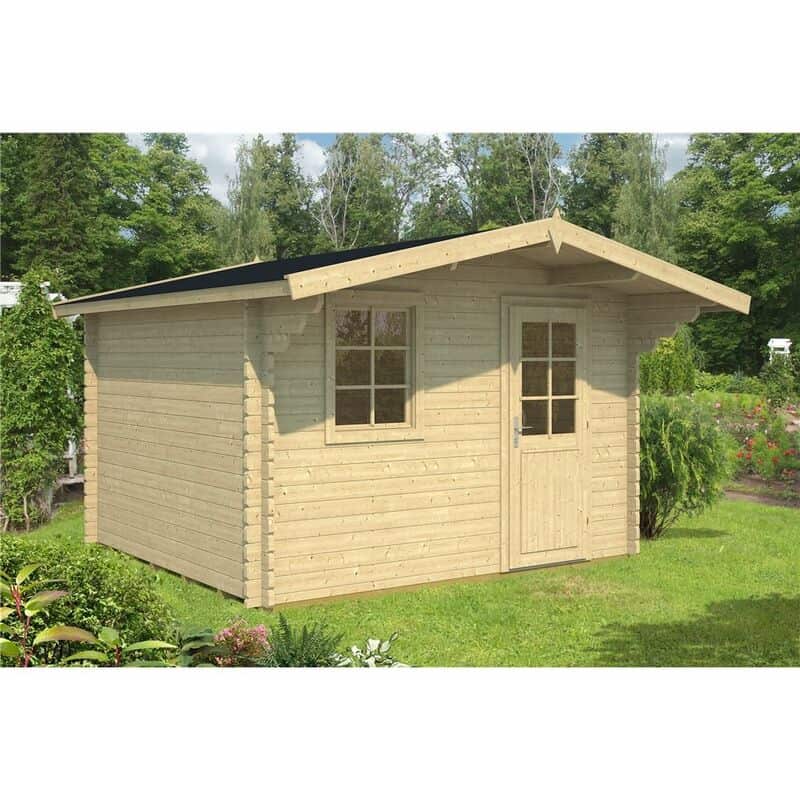 Full review coming soon
Our experts have not yet done a full review of this product. Please check back soon for the full review, in the meantime here is what the manufacturer says.
4.3m x 2.6m (14ft x 9 ft) Budget Apex Log Cabin – 40mm Wall Thickness – Double Glazing The Log Cabin is an attractive addition to any garden and provides ample space for a variety of uses, offering a practical place in which to relax, study, work or entertain. This eye catching design is great value for money, very versatile, modern and an innovative solution for your garden space. Construction Main Points The log cabin is constructed from a choice of wall thicknesses: 40mm thick top quality softwood with double tongue and groove joints and wind tight chalet-connections to the corners. The door is made from laminated wood and is supplied with cylinder lock and handles. Both the door and window are glazed. Windows and doors are double glazed on all buildings with the wall profiles: 40mm The cabin is delivered untreated offering you the opportunity to protect and decorate it to your own personal taste. Untreated buildings do naturally grey with age within around 12 months; therefore we
Product Details
Building Type
Log Cabins, Modern Log Cabins
Metric Size (Meters)
14' x 8'
Cladding Type
Tongue & Groove
Treatment Type
Pressure Treated
Floor Material
18mm Tongue & Groove
Glazing Material
Double Glazing
Roof Material
18mm Tongue & Groove
Eaves Height
3.69ft (1.124m)
Measurements
The dimensions indicated represent the overall log length (i.e nib to nib. For internal measurement take of circa 10cm from each end)
Comparisons of Similar Sheds
Size: 14' x 8'
Available From:
Support WhatShed: by making a purchase after clicking a link above, a portion of the sale supports this site.