4m x 5m Log Cabin (2068) – Double Glazing (34mm Wall Thickness)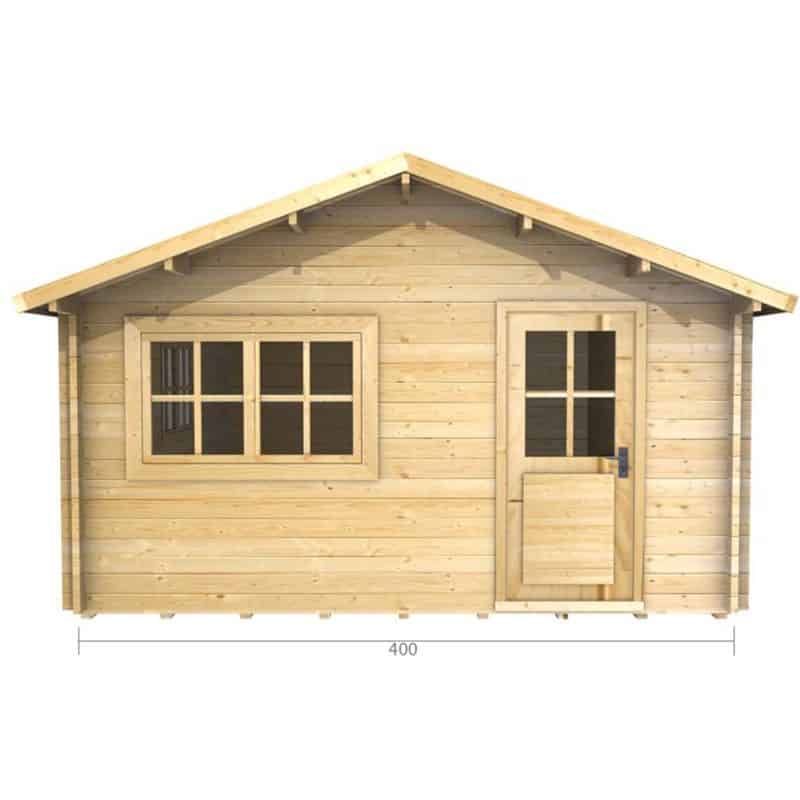 Full review coming soon
Our experts have not yet done a full review of this product. Please check back soon for the full review, in the meantime here is what the manufacturer says.
4 m x 5m Log Cabin – Double Glazing – 34mm Wall Thickness The Log Cabin is an attractive addition to any garden and provides ample space for a variety of uses, offering a practical place in which to relax, study, work or entertain. This eye catching design is great value for money, very versatile, modern and an innovative solution for your garden space. Tilt & Turn Windows & Doors at No Extra Charge for 44mm (and above) When comparing the market please take particular note to the windows and doors and the quality of our competitors. We do not skimp on quality and supply as standard "Tilt & Turn' windows with a 5 point locking system for security and added rubber weatherproof sealing for a perfect shut everytime. Please note – 34mm will be supplied with Standard Double Glazed Windows NOT Tilt & Turn Construction The log cabin is constructed from a choice of wall thicknesses: 34, 44, 70mm thick top quality softwood with double tongue and groove joints and wind tight chalet-connections
Product Details
Building Type
Large Log Cabins, Log Cabins, Modern Log Cabins
Metric Size (Meters)
13' x 16'
Cladding Type
Tongue & Groove
Treatment Type
Pressure Treated
Floor Material
28mm Tongue & Groove
Roof Material
19mm Tongue & Groove
2 X Fixed Windows
980mm x 1365mm
1 X Single Door
1855mm x 850mm
Wall Height 28mm34mm
2100mm
Wall Height 44mm70mm
2125mm
Wall Profile
34mm (Available in 44mm and 70mm - please select appropriate product with wall thickness)
Comparisons of Similar Sheds
Size: 13' x 16'
Available From:
Support WhatShed: by making a purchase after clicking a link above, a portion of the sale supports this site.