5 x 5 Shire Kitty Childrens/ Kids Wooden Garden Playhouse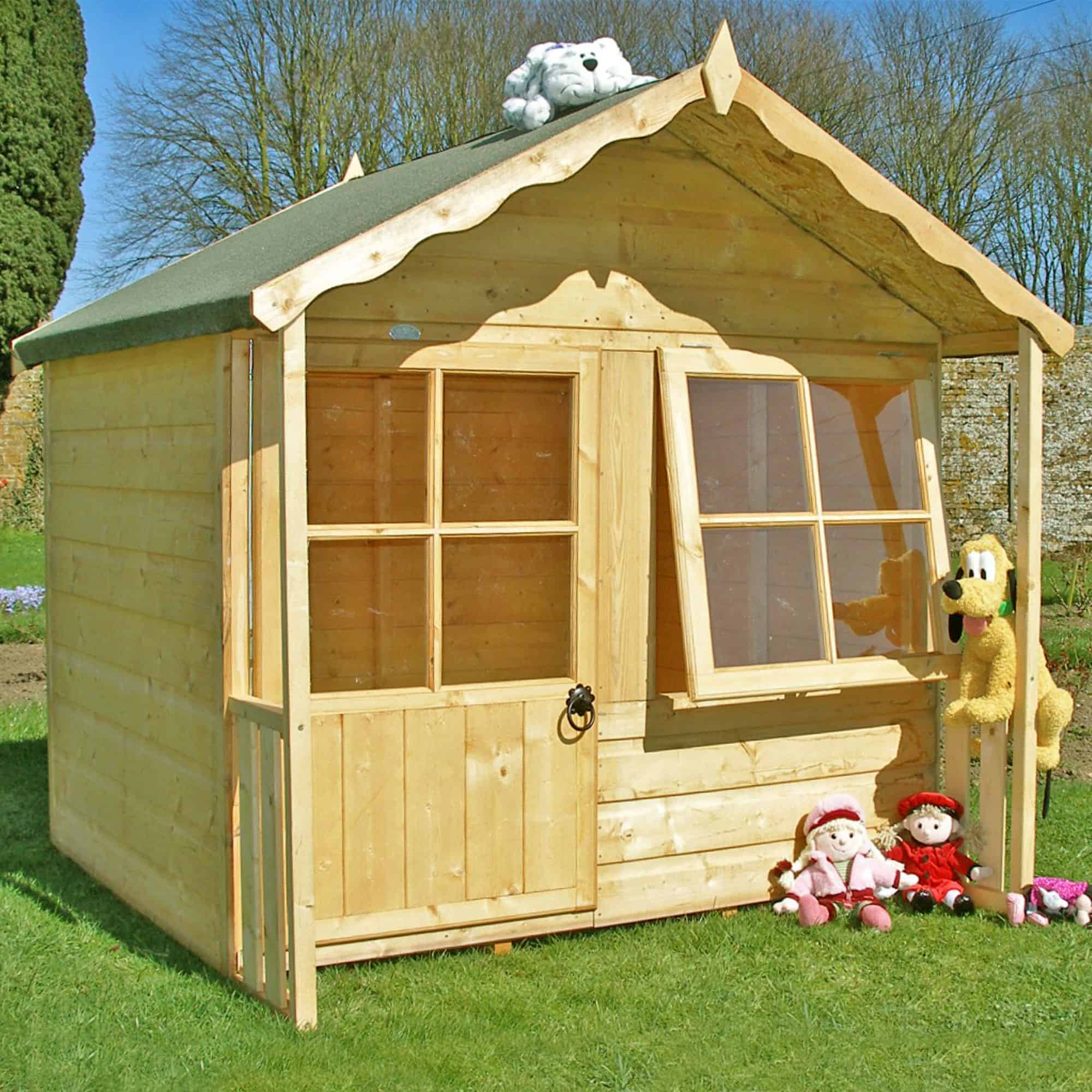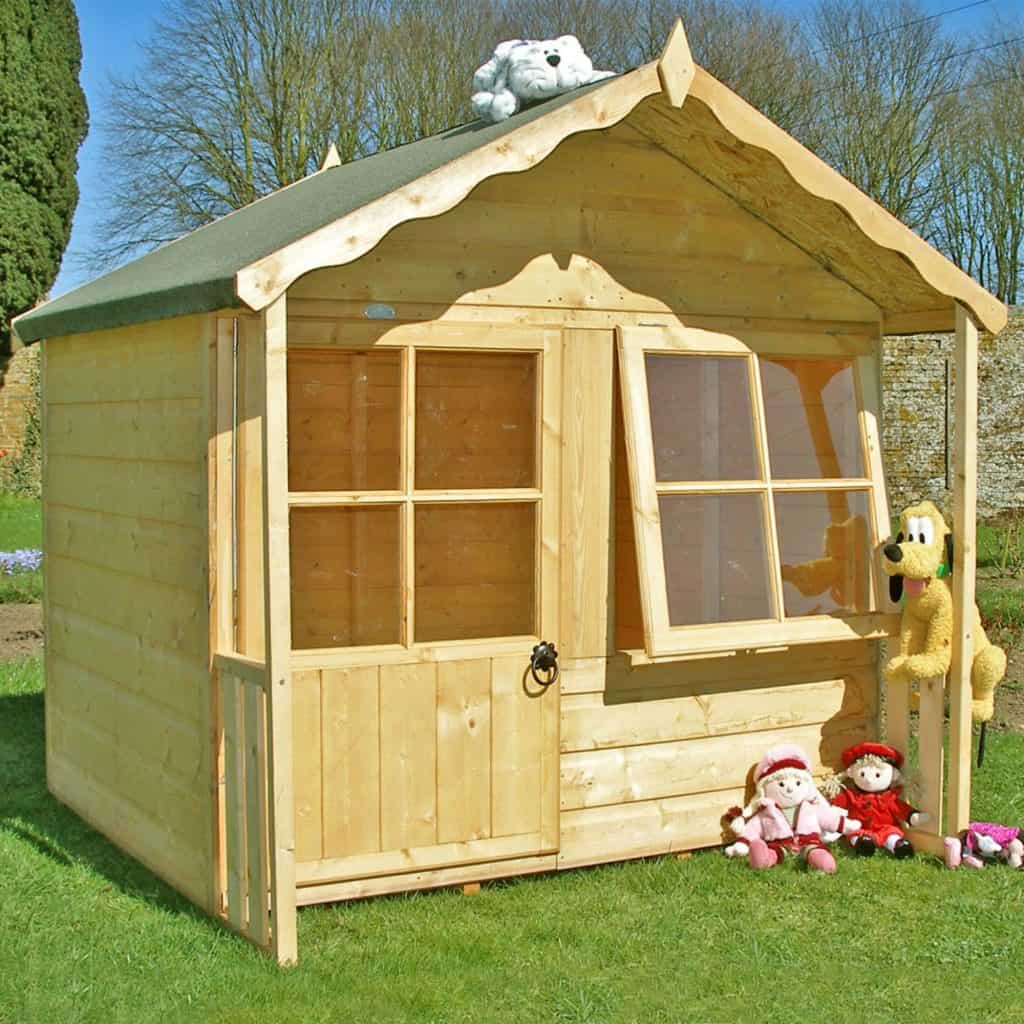 Full review coming soon
Our experts have not yet done a full review of this product. Please check back soon for the full review, in the meantime here is what the manufacturer says.
Encourage your childrens imaginative play by purchasing the 5×5 Shire Kitty Traditional Kids Wooden Playhouse (1.49m x 1.49m). This wooden Wendy House is certain to provide them with years of happiness.This gorgeous playhouse is expertly built from 12mm smooth-planed tongue and groove cladding, supported by a 34mm² frame, so will keep your little ones snug and dry. The floor is also built from 12mm tongue and groove, ready to withstand the constant pitter-patter of tiny feet and the rigours of playtime. The 11mm OSB roof is fitted with a weatherproof felt cover to keep out the rain, while its decorative edging and 2 finials round off an exceptionally attractive appearance.
The roof overhang provides room for a small veranda, and is framed by two side railings.Your kids can gain entry via a single door, fitted with a cottage-style ring latch and a large framed window. Together with an additional large opening window, this ensures theyll enjoy a wonderfully light and airy interior perfect for a summers day. All of the glazing is made from styrene, which is near shatterproof and far safer than conventional glass.The Kitty has been dip-treated to provide a 10-year anti-rot guarantee, when supported by annual retreatment. To increase the weather-resistance of your playhouse opt for our Top Coat upgrade.
A protective wood stain, the Top Coat is a waterproof coating which resists algal and fungal attack as well as nourishing the wood. Usually, customers need to apply a preservative upon assembly of this dip-treated garden building; this Top Coat upgrade means that this is not required.
Product Details
Building Type
Playhouses, Wendy Houses, Wooden Playhouses
Metric Size (Meters)
5' x 5'
Cladding Type
Tongue & Groove
Treatment Type
Dip Treated
Locking System
Magnetic Catch (non-locking)
Floor Material
Tongue and Groove
Width At Base (Imperial)
4"
Width At Base (Metric)
1490.0mm
Door Height (Metric)
1010.0mm
Door Width (Metric)
630.0mm
Depth Including Overhang (Imperial)
5"
Depth Including Overhang (Metric)
1550.0mm
Floor Thickness (Metric)
12.0mm
Ridge Height (Imperial)
5"
Ridge Height (Metric)
1570.0mm
Width Including Overhang (Imperial)
5"
Width Including Overhang (Metric)
1630.0mm
Assembly Time (estimated)
3-5 hours
Eaves Height (Imperial)
3"
Eaves Height (Metric)
1160.0mm
Frame Type
Rounded Corners
Persons To Assemble
2 people
Roof Thickness (Metric)
11.0mm
Comparisons of Similar Sheds
Size: 5' x 5'
Available From:
Support WhatShed: by making a purchase after clicking a link above, a portion of the sale supports this site.