8'x12′ Palram Canopia Essence Large Walk In Aluminium Framed Greenhouse (2.4×3.6m)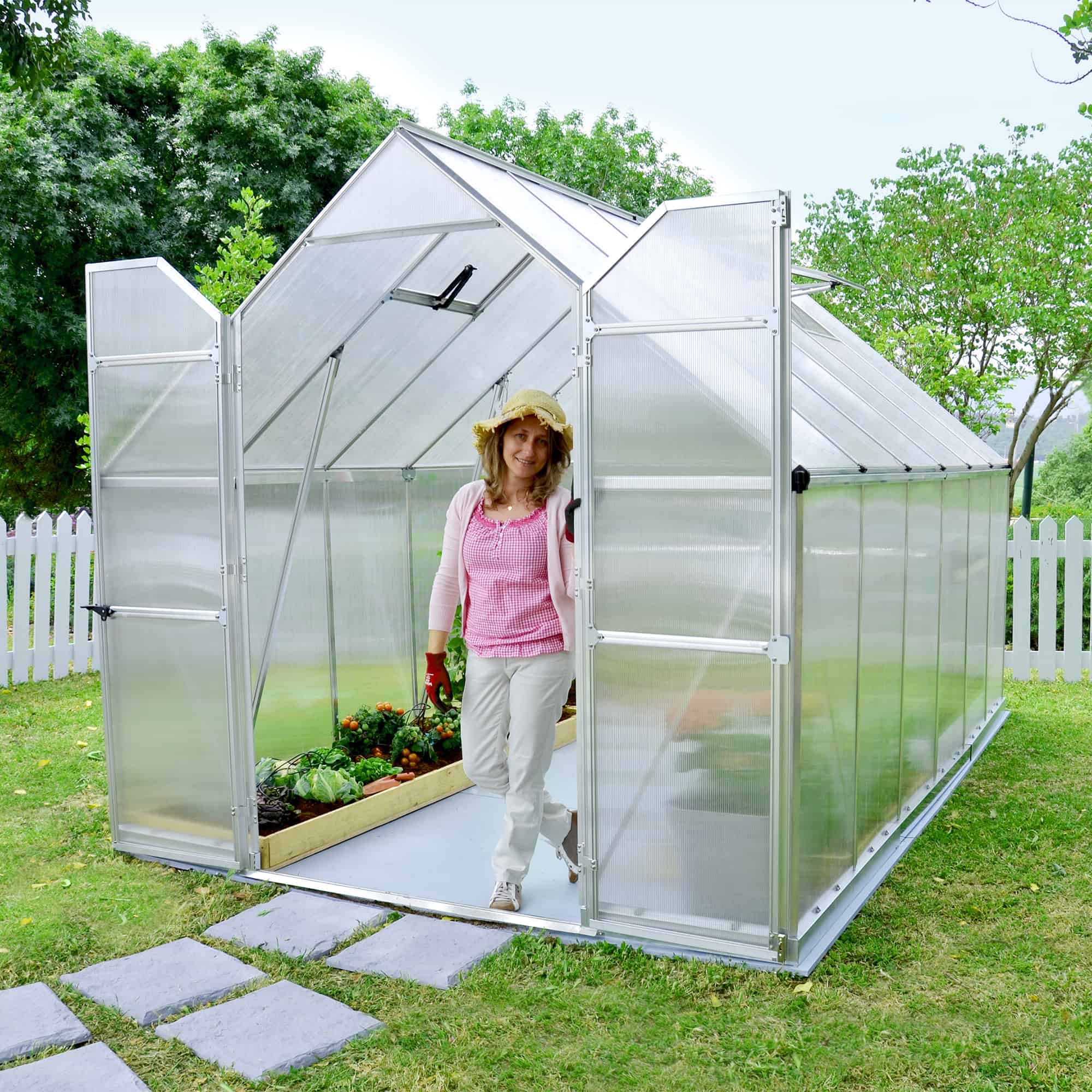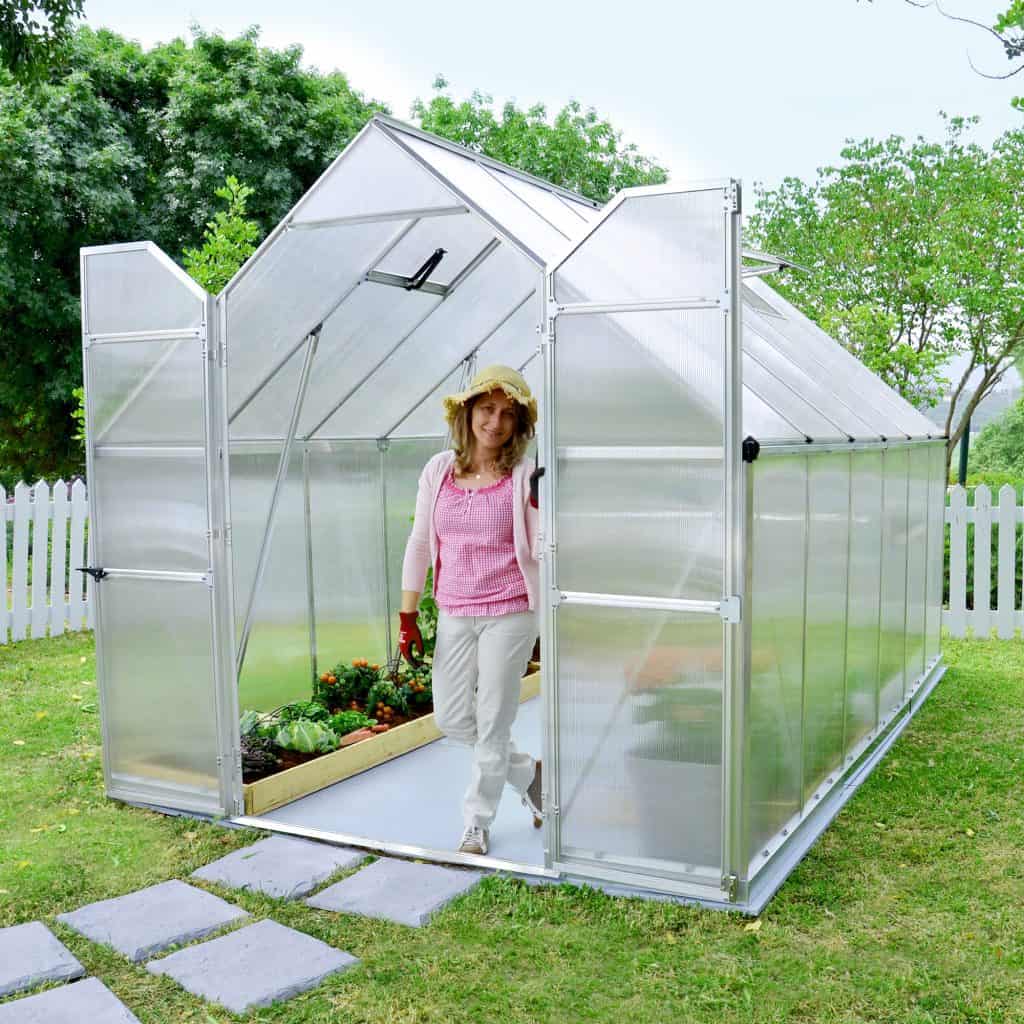 Full review coming soon
Our experts have not yet done a full review of this product. Please check back soon for the full review, in the meantime here is what the manufacturer says.
Providing the perfect conditions for your plants to thrive, the 8×12 Palram Canopia Essence Large Walk In Aluminium Framed Greenhouse (2.4m x 3.6m) is strong, spacious and built to a high specification throughout.This 8×12 greenhouse is expertly constructed from 4mm twin-wall polycarbonate panels, which provide 82% light transmission, block 100% of harmful UV rays, and will neither discolour nor fade in the sun. They diffuse direct sunlight and provide excellent insulation, ensuring a stable internal temperature to benefit your plants. The robust aluminium frame is made to last and completely impervious to rust.This results in an eye-catching, near-unbreakable greenhouse, which will maintain its effectiveness and attractive appearance for years to come.
Snow-load tested to 75kg/ m² (15.4lbs/ ft²), wind resistant to 90km/ hr (56ml/ hr), and with an apex roof for effective rainwater runoff, this polycarbonate greenhouse will help your plants propser, whatever nature throws at it.You can gain very easy access to your plants through wide double doors, which are designed with a wheelbarrow-friendly low threshold.
The doors are fitted with a magnetic catch and padlock fixing too (padlock not included), so rest assured that your valuable tools and invaluable plants will always be secure.The greenhouse frame features integral guttering, offering you a free and sustainable supply of water for your garden, while 2 manually-opened roof vents help you regulate the temperature inside the greenhouse.Backed by a reassuring 5-year limited warranty, this beautifully-designed greenhouse is completely maintenance free, saving you money and leaving you more time to nurture your plants.
Product Details
Building Type
Cheap Greenhouses, Greenhouses, Large Greenhouses, Metal Greenhouses, Small Aluminium Greenhouses, Walk-in Greenhouses
Metric Size (Meters)
8' x 12'
Glazing Material
Twin Wall Polycabonate
Roof Material
Polycarbonate
Depth At Base (Imperial)
11"
Depth At Base (Metric)
3650.0mm
Width At Base (Imperial)
8"
Width At Base (Metric)
2440.0mm
Door Height (Metric)
1945.0mm
Door Width (Metric)
1145.0mm
Depth Including Overhang (Imperial)
1'
Depth Including Overhang (Metric)
3670.0mm
Ridge Height (Imperial)
7"
Ridge Height (Metric)
2310.0mm
Width Including Overhang (Imperial)
8"
Width Including Overhang (Metric)
2440.0mm
Eaves Height (Imperial)
4"
Eaves Height (Metric)
1240.0mm
Roof Thickness (Metric)
4.0mm
Comparisons of Similar Sheds
Size: 8' x 12'
Available From:
Support WhatShed: by making a purchase after clicking a link above, a portion of the sale supports this site.