Avesbury 19 mm Log Cabin 8′ x 6′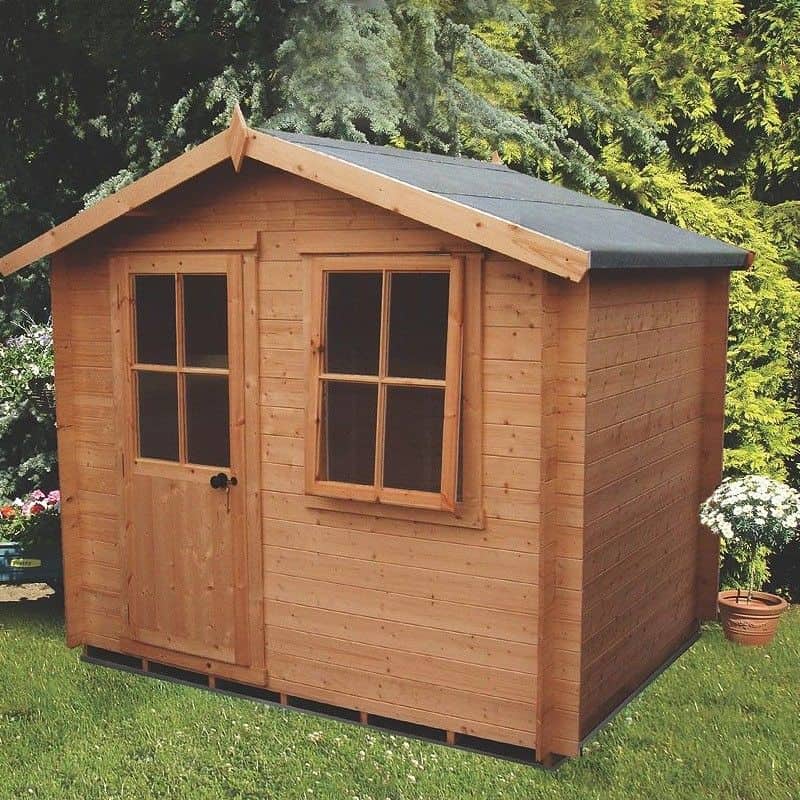 Full review coming soon
Our experts have not yet done a full review of this product. Please check back soon for the full review, in the meantime here is what the manufacturer says.
The Avesbury with its half glazed door and matching storm resistant joinery window is a perfect balance between a shed and a summerhouse. Both attractive and highly practical. This top quality log cabin has 19mm interlocking High grade pine boards to the walls and tongue and groove boards to roof and floor. All timber is Forest Stewardship Council (FSC) Certified to produce an environmentally friendly and quality garden building. The building is supplied untreated. Building dimensions are to the edge of the individual boards that make up the unit and will include the crossover of the logs. For critical dimensions use the metric values, Imperial dimensions are rounded for description only. Allowance should be made for the roof overhang and for access around the outside during construction and subsequent treatment. The floor is included. Following your order, you will be sent a link to choose your delivery day. On the morning of delivery day you will also receive tracking information. .
Product Details
Building Type
Log Cabins, Small Log Cabins, Small Summer Houses, Summer Houses, Wooden Summer Houses
Metric Size (Meters)
8' x 6'
Number of Windows
Has Windows
Cladding Type
Interlocking Log
Comparisons of Similar Sheds
Size: 8' x 6'
Available From:
Support WhatShed: by making a purchase after clicking a link above, a portion of the sale supports this site.