Mercia 3.5 x 3m 19mm Log Cabin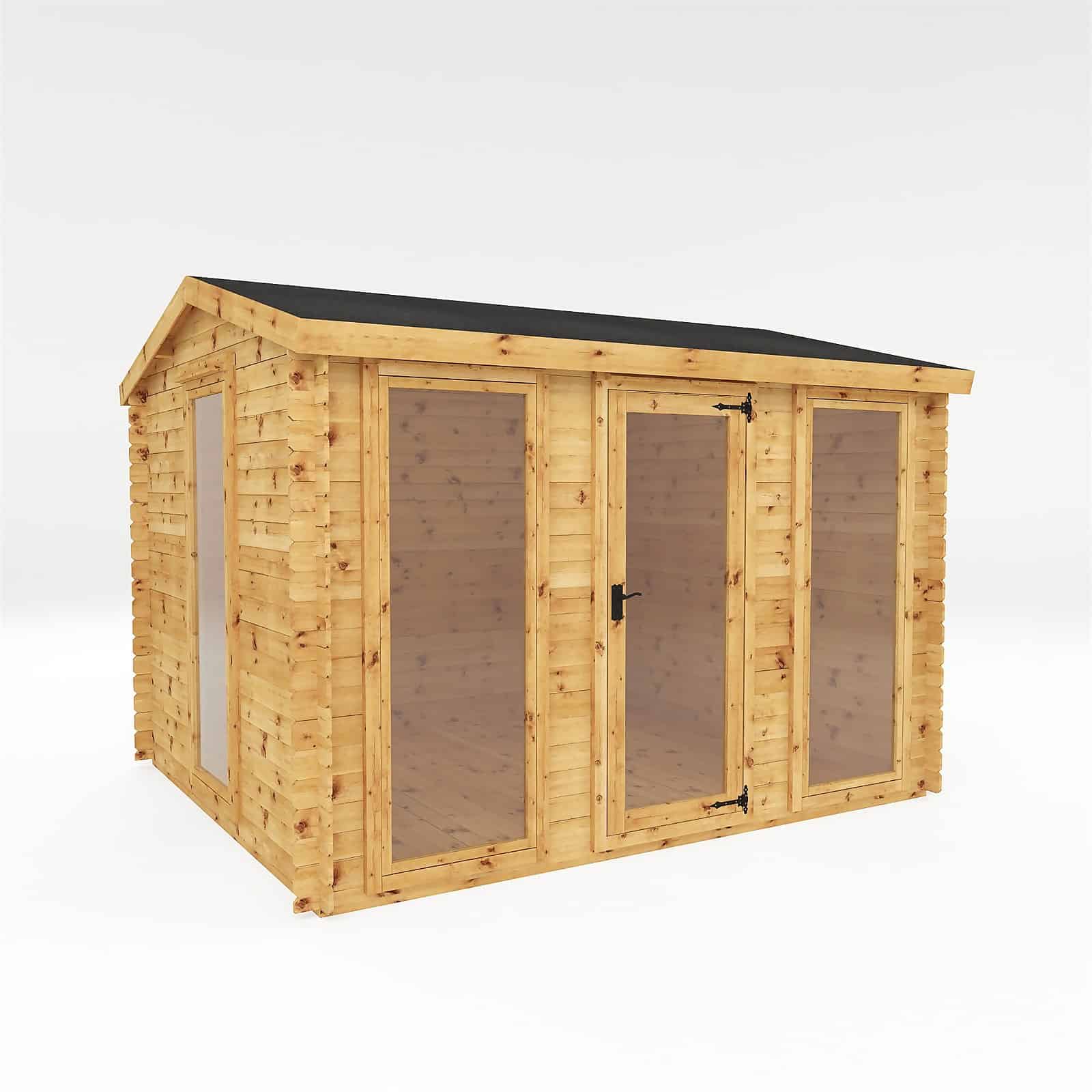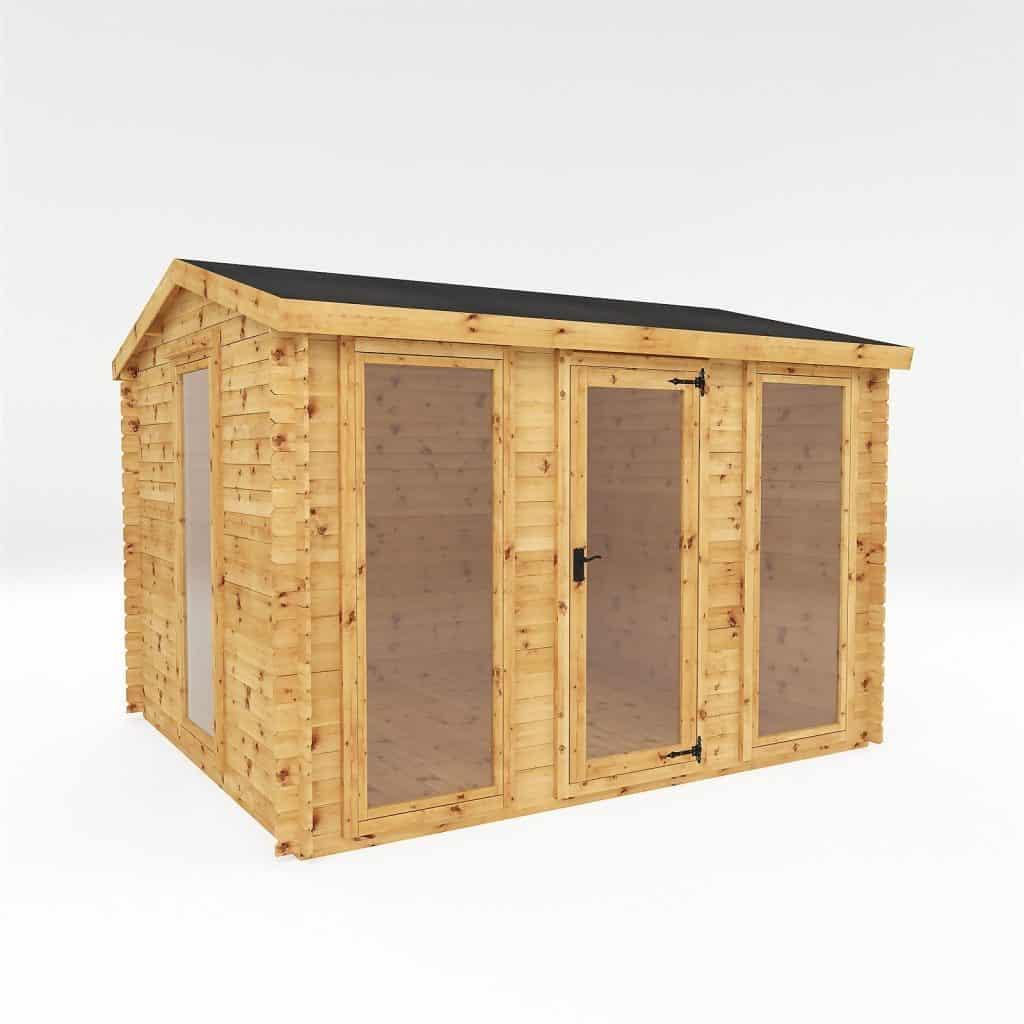 Full review coming soon
Our experts have not yet done a full review of this product. Please check back soon for the full review, in the meantime here is what the manufacturer says.
The 3m x 2.5m Mercia Log Cabin is a stylish, contemporary and practical design that would look great all styles of garden. Featuring floor to ceiling windows to the front and the side, this building floods with an abundance of light, and becomes a vibrant and welcoming space for you to enjoy. Perfect as a hobby room, a reading room or simply somewhere to relax and enjoy the views of your garden. The windows throughout the cabin are glazed with shatterproof SAN styrene which is an essential if you have young children around or a busy garden.
This contemporary log cabin is constructed using high quality, 19mm, Baltic pine log boards that interlock each other to form rigid and strong panels. The interlocking system creates a weatherproof and heat retaining structure, meaning you can use this log cabin all year around! The roof and floor are constructed with hard wearing tongue and groove boards to form a robust and long lasting finish. A glazed door is supplied with a lock and key, to ensure you can lock your belongings safely away. High quality roofing felt is provided to protect your log cabin from the elements and prevent the build-up of rain water.
Product Details
Building Type
Garden Gym Rooms, Garden Rooms, Log Cabins, Modern Garden Rooms, Modern Log Cabins
Metric Size (Meters)
11' x 9'
Cladding Type
Interlocking Boards
External Dimensions
2595 x 3528 x 3163mm
Internal Dimensions
3264 x 2760mm
Industry Standards Certification
FSC Certified
Additional Information
This item is delivered flat packed. Product is natural wood and requires treatment to protect against weather damage and rot.
Additional Assembly Information
Installation recommended on flat/level area
Assembly Options
Self Assembly Required
Product Dimensions
11'4ft x 9'8ft
Floor Material
12mm Tongue & Groove
Glazing Material
SAN Styrene
Roof Material
Roofing felt
Comparisons of Similar Sheds
Size: 11' x 9'
Available From:
Support WhatShed: by making a purchase after clicking a link above, a portion of the sale supports this site.