Mercia 8 x 6ft Traditional Greenhouse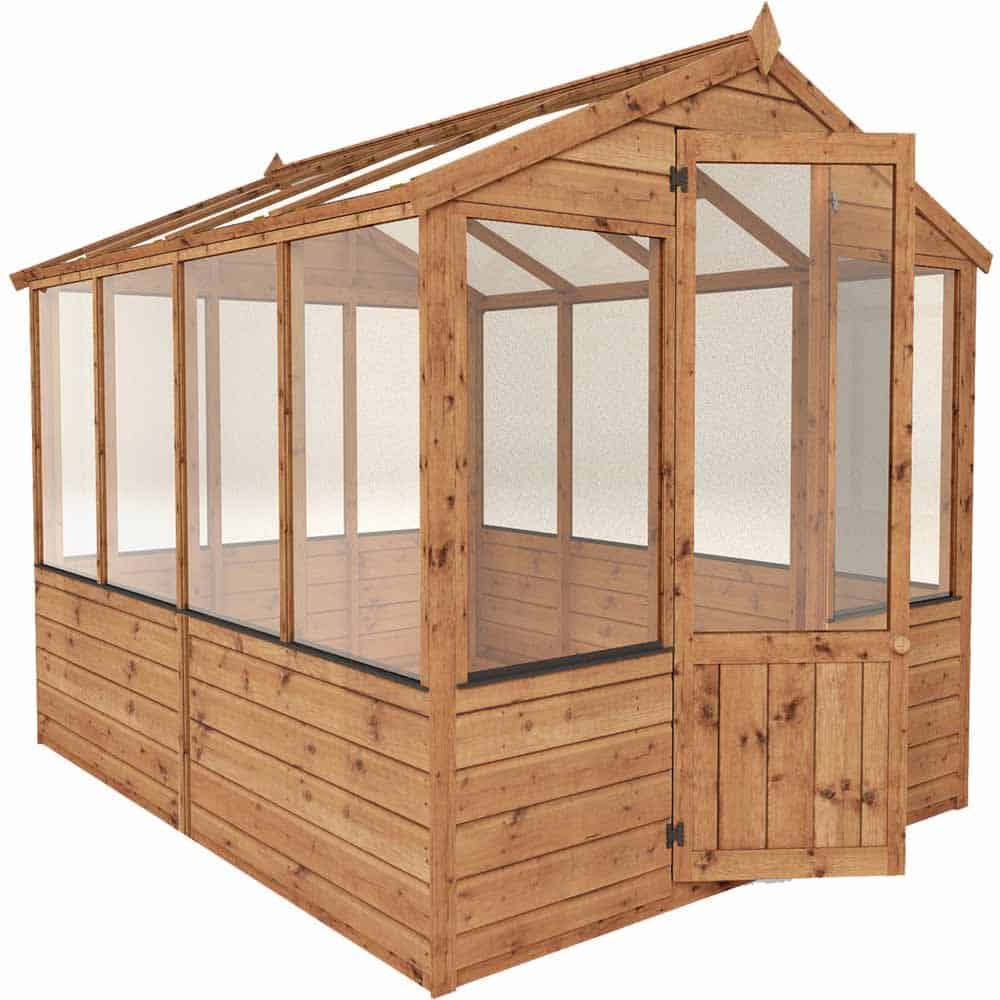 Full review coming soon
Our experts have not yet done a full review of this product. Please check back soon for the full review, in the meantime here is what the manufacturer says.
The Mercia wooden Greenhouse is ideal for those looking for a traditional and stylish building, great for those looking for a spacious place for potting and growing a range of plants and produce. It features UV resistant styrene glazing and an opening roof vent while the interior is light, bright and well ventilated. This greenhouse is made in the UK, using ethically sourced FSC certified timber to ensure a high-quality build. The lower section of the greenhouse walls is constructed using premium horizontal interlocking tongue and groove boards with a shiplap profile. The shiplap profile includes a protective and aesthetically pleasing lip to create a strong, weatherproof panel.
Product Details
Building Type
Cheap Greenhouses, Cheap Wooden Greenhouses, Greenhouses, Large Greenhouses, Walk-in Greenhouses, Wooden Greenhouses
Metric Size (Meters)
6' x 8'
Building Type
Wooden Greenhouses
Comparisons of Similar Sheds
Size: 6' x 8'
Available From:
Support WhatShed: by making a purchase after clicking a link above, a portion of the sale supports this site.