Shiplap Apex Tall Garden Store – Pressure Treated (1.1m x 0.5m)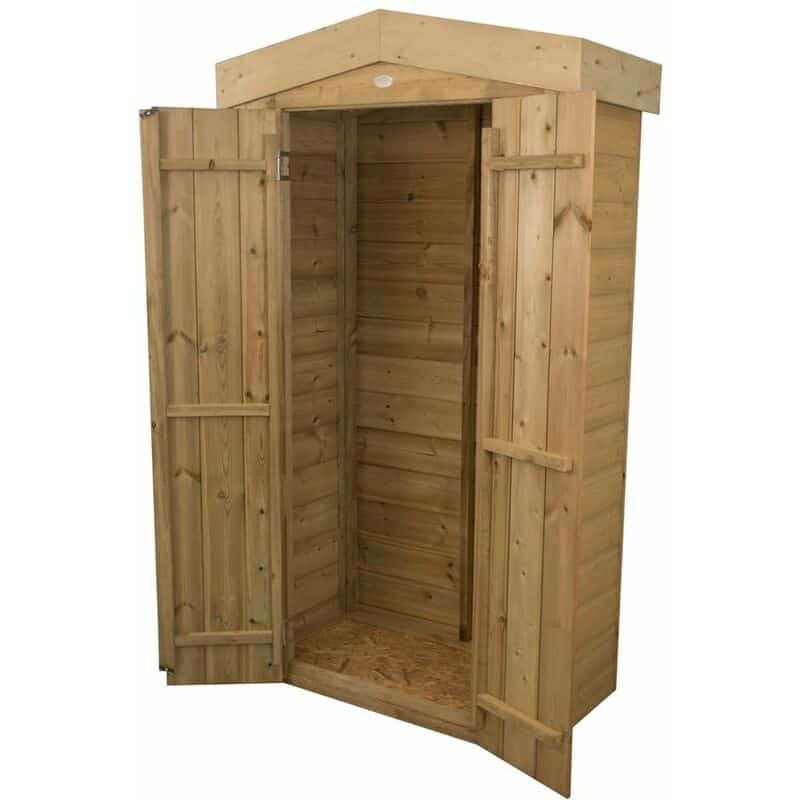 Full review coming soon
Our experts have not yet done a full review of this product. Please check back soon for the full review, in the meantime here is what the manufacturer says.
Shiplap Apex Tall Garden Store – Pressure Treated (1.1m x 0.5m) Description The stylish Shiplap Tall Garden Store has a 750 litre capacity which makes it ideal for storing a wide range of outdoor equipment. With a roof height of just under six foot it is perfect for storing long handled gardening tools, barbeque's or folding furniture. A relatively small footprint means it is perfect for positioning against a wall or fence and with its natural colour finish, it will blend attractively into any garden. The Garden Store is made from a robust Shiplap Tongue & Groove Pressure Treated construction and the front is finished with smooth-planed decorative barge boards. The high quality green mineral felted Apex roof keeps the store weathertight and the floor is mounted on Pressure Treated bearers to keep it off the ground and dry. The double doors are finished with a plate hasp and staple latch that can be secured with a padlock. Also available with Pent roof. Key Features 1.83m x 1.1m x
Product Details
Building Type
Garden Storage, Garden Tool Storage, Small Garden Tool Storage, Tall Garden Storage, Wooden Garden Storage
Metric Size (Meters)
6' x 3'
Number of Windows
Has Windows
Cladding Type
Shiplap Tongue & Groove
Treatment Type
Pressure Treated
Locking System
Hasp and Staple Lock
Roof Thickness
8mm Thickness - OSB (Oriented Strand Board)
Floor Thickness
8mm Thickness - OSB (Oriented Strand Board)
Base Size
1.83m x 1.10m x 0.51m
Fsc Certified
From Sustainable Sources
Comparisons of Similar Sheds
Size: 6' x 3'
Available From:
Support WhatShed: by making a purchase after clicking a link above, a portion of the sale supports this site.