Shire Camelot 2.1m x 2.1m Log Cabin Shed (19mm)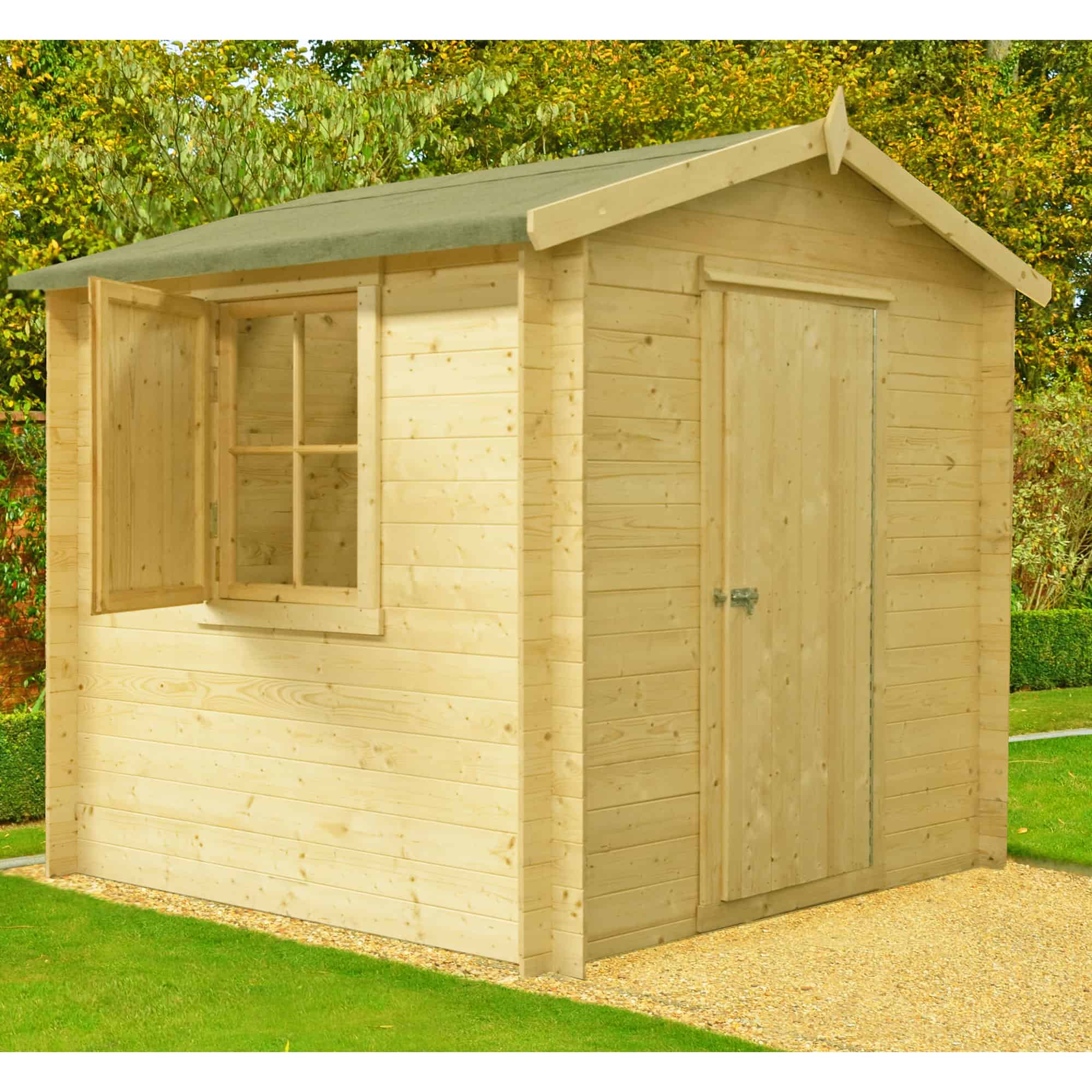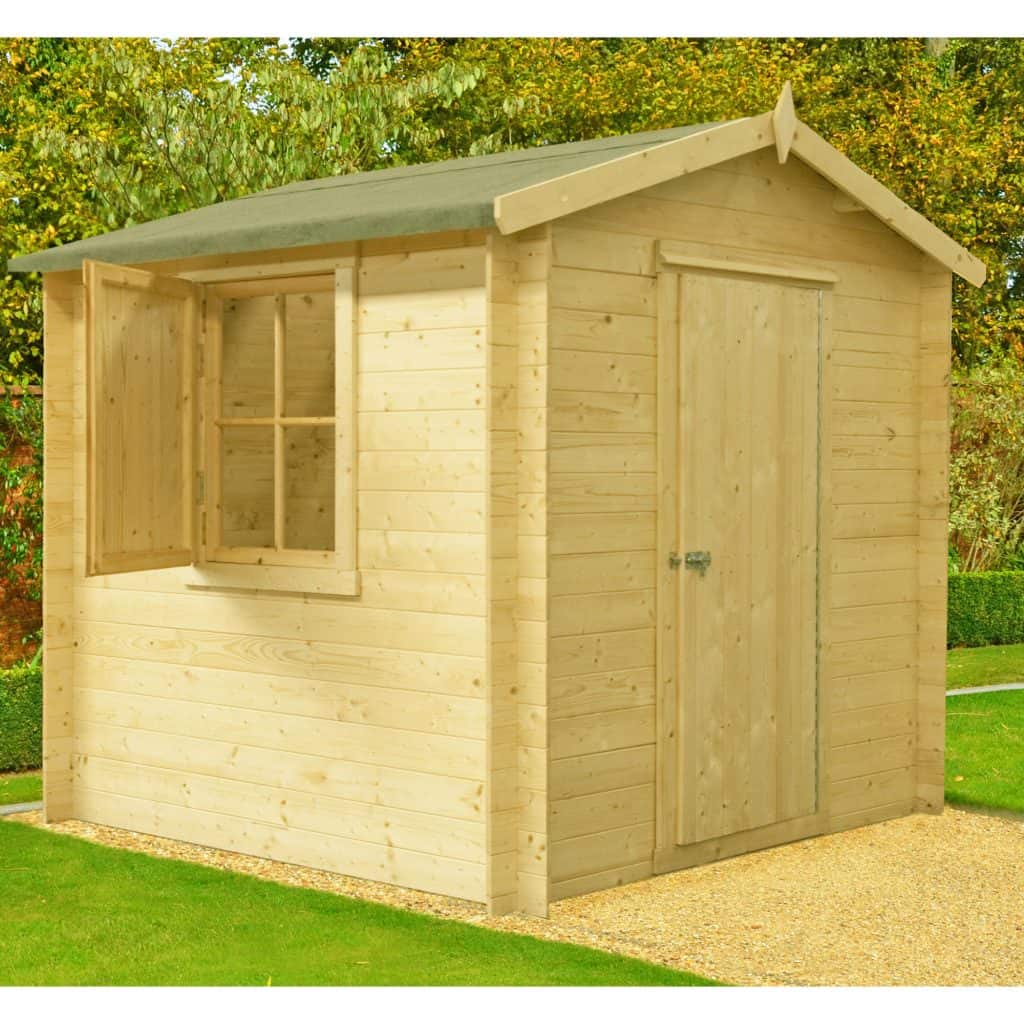 Full review coming soon
Our experts have not yet done a full review of this product. Please check back soon for the full review, in the meantime here is what the manufacturer says.
The Camelot Garden Log Cabin from our stunning Log Cabin range. These 19mm log cabins offer exceptional value and a great alternative to a traditional garden shed. This attractive garden log cabin will provide a safe and sound structure for your garden storage needs. Produced from untreated Pine, the 'logs' which make up the walls are 19mm (3/4 of an inch) thick, being more than one-and-a-half times the cladding thickness of a conventional (12mm) wooden garden shed. This Camelot model also benefits from a generous internal eaves height of 1.80m (5'11). The roof of the Camelot is made from 12mm tongue and groove boarding as is the floor; which is included in the price unlike that of many other brands.
The floor supports (joists) are manufactured from pressure treated timber, to give the best possible lifespan for the most vulnerable part of any timber building. The fully-boarded single door is complete with a safety piano hinge and a padbolt (padlock not supplied). The opening side window also benefits from a fully boarded external shutter as shown. Glazing is 3mm Horticultural glass. Roofing felt is included as standard. These log cabins require a flat, level and square concrete or paved base to enable assembly. Delivered palletised in a loose component true-log form (not sectional). Front driveway delivery only.
Product Details
Building Type
Log Cabins, Small Log Cabins
Metric Size (Meters)
7' x 7'
Cladding Type
Interlocking Log
Treatment Type
Pressure Treated
Locking System
Pad-Lockable (padlock not supplied)
Floor Material
Tongue and Groove
Glazing Material
Horticultural Glass
Roof Material
Tongue and Groove
Door Height (Metric)
1728.0mm
Door Width (Metric)
740.0mm
Floor Thickness (Metric)
12.0mm
Ridge Height (Imperial)
7"
Ridge Height (Metric)
2250.0mm
External Depth (Imperial)
6"
External Depth (Metric)
2090.0mm
External Width (Imperial)
6"
External Width (Metric)
2090.0mm
Assembly Time (estimated)
4-6 hours
Eaves Height (Imperial)
5"
Eaves Height (Metric)
1800.0mm
Persons To Assemble
2 people
Roof Thickness (Metric)
12.0mm
Wall Log Thickness (Metric)
19.0mm
Comparisons of Similar Sheds
Size: 7' x 7'
Available From:
Support WhatShed: by making a purchase after clicking a link above, a portion of the sale supports this site.