12 x 30 (3.73m x 8.98m) – Tongue & Groove – Apex Workshop – 2 Opening Window – Double Doors – 16mm Tongue & Groove Floor (CORE)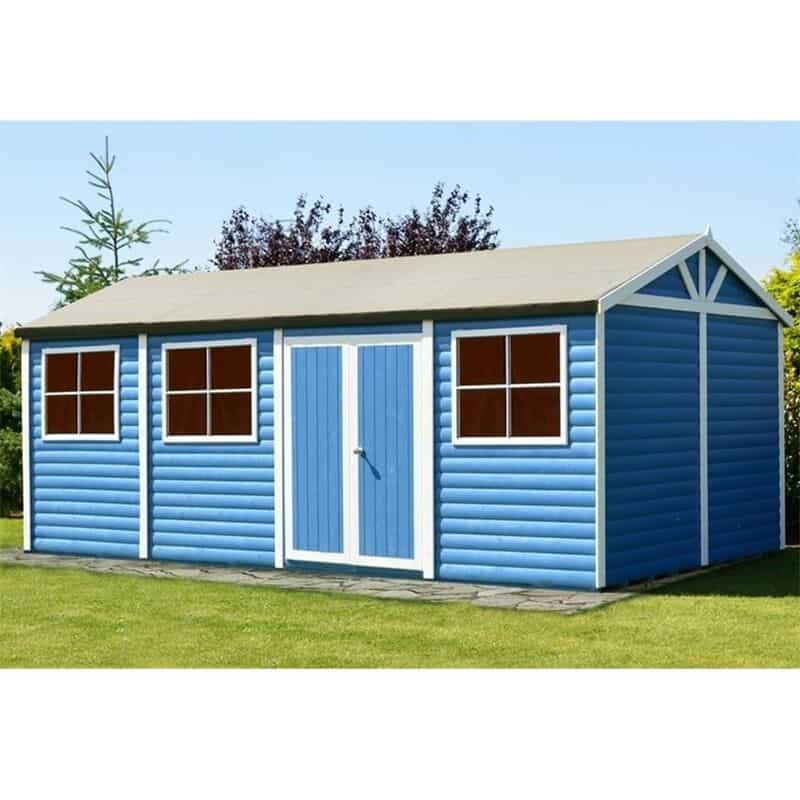 Full review coming soon
Our experts have not yet done a full review of this product. Please check back soon for the full review, in the meantime here is what the manufacturer says.
Product is supplied unpainted. 12ft x 30ft Tongue & Groove Garden Workshop + Double Door s The Tongue & Groove wooden cladding provides more stability and an aesthetic look to your garden building. This combined with the traditional apex roof style makes it an attractive feature of any garden. The higher internal roof means you can stand comfortably inside the shed and allows you to store larger items. This UK manufactured shed looks great in any garden setting and is a great storage solution at a great price. Construction Main Points The shed is constructed from high quality tongue and groove shiplap cladding. The floor and roof of this building are also manufactured with tongue and groove shiplap cladding. This is a reliable and durable material and its qualities are well recognized in the construction industry. Tongue & Groove construction is traditional type of cladding using a substantial 34mm x 34mm frame, designed to give a smoother enhanced finish whilst also making the shed
Product Details
Building Type
Apex Sheds, Cheap Large Sheds, Double Door Sheds, Extra Large Sheds, Garden Sheds, Large Shed Workshops, Large Sheds, Narrow Sheds, Shed with Windows, Shiplap Sheds, Tongue and Groove Sheds, Wooden Sheds, Workshop Sheds
Metric Size (Meters)
12' x 30'
Cladding Type
Tongue & Groove
Floor Material
16mm Tongue & Groove
Roof Material
12mm Tongue & Groove
Internal Size
12'3" x 29'5"
Fsc Certified
Forest Stewardship Council (FSC) Certified timber is used throughout to produce an environmentally friendly garden building
Comparisons of Similar Sheds
Size: 12' x 30'
Available From:
Support WhatShed: by making a purchase after clicking a link above, a portion of the sale supports this site.