Rowlinson Airevale 8 x 6ft Plastic Shed Light Grey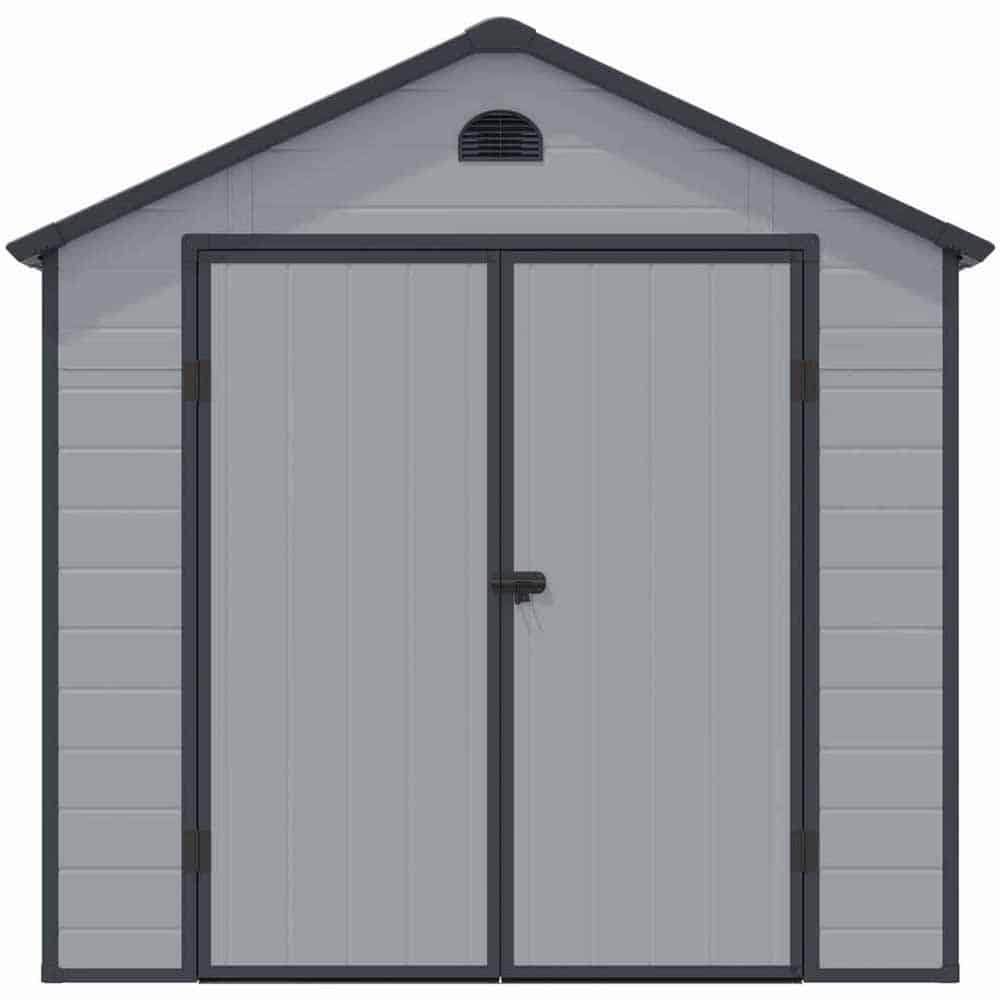 Full review coming soon
Our experts have not yet done a full review of this product. Please check back soon for the full review, in the meantime here is what the manufacturer says.
Keep your garden tools and equipment or furniture dry and protected with a Rowlinson Airevale 8×6 plastic shed. The plastic shed is an attractive, durable and low maintenance alternative to a traditional timber shed. The plastic shed features lockable doors for security, gable vents for better air circulation, two side windows, and a UV protected Polypropylene construction. UV-treated polypropylene gives the shed extra strength. 12mm twin-wall fluted panel construction. The Airevale shed is pre-painted in light grey with dark grey trim and is available in different sizes. The plastic shed is excellent for keeping your garden equipment clean and dry. Footprint: W2280 x D1800 mm. Door: H1830 x W1500mm.
Product Details
Building Type
Cheap Sheds, Garden Sheds, Plastic Sheds, Shed with Windows, Small Sheds
Metric Size (Meters)
7' x 6'
Number of Windows
Has Windows
Treatment Type
UV Protected
Building Type
Plastic Shed
Suitability
Tool Sheds, Storage Sheds, Bike Sheds
Comparisons of Similar Sheds
Size: 7' x 6'
Available From:
Support WhatShed: by making a purchase after clicking a link above, a portion of the sale supports this site.