Forest Harwood 3.0m x 2.0m Log Cabin 24kg Felt no Underlay – Installation Included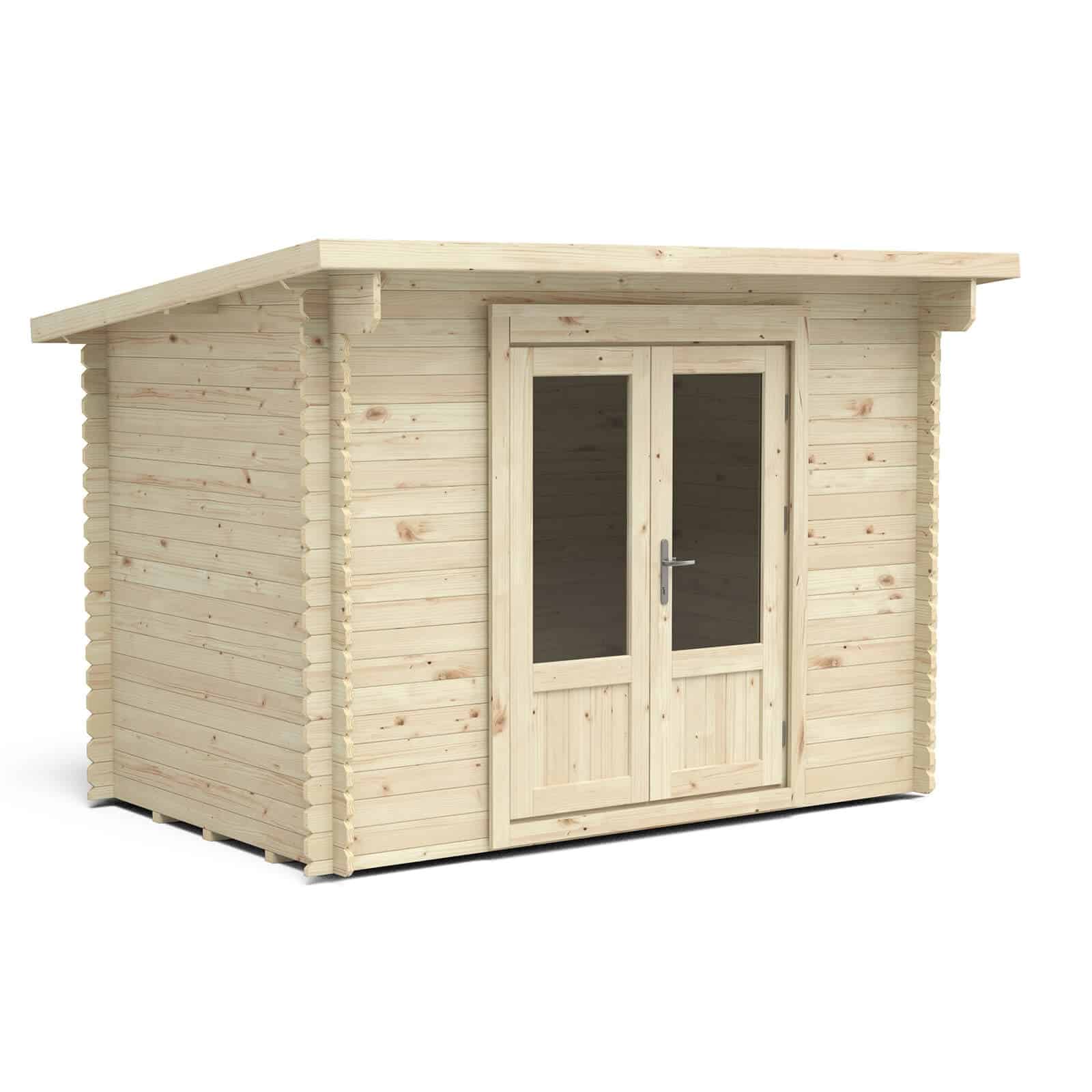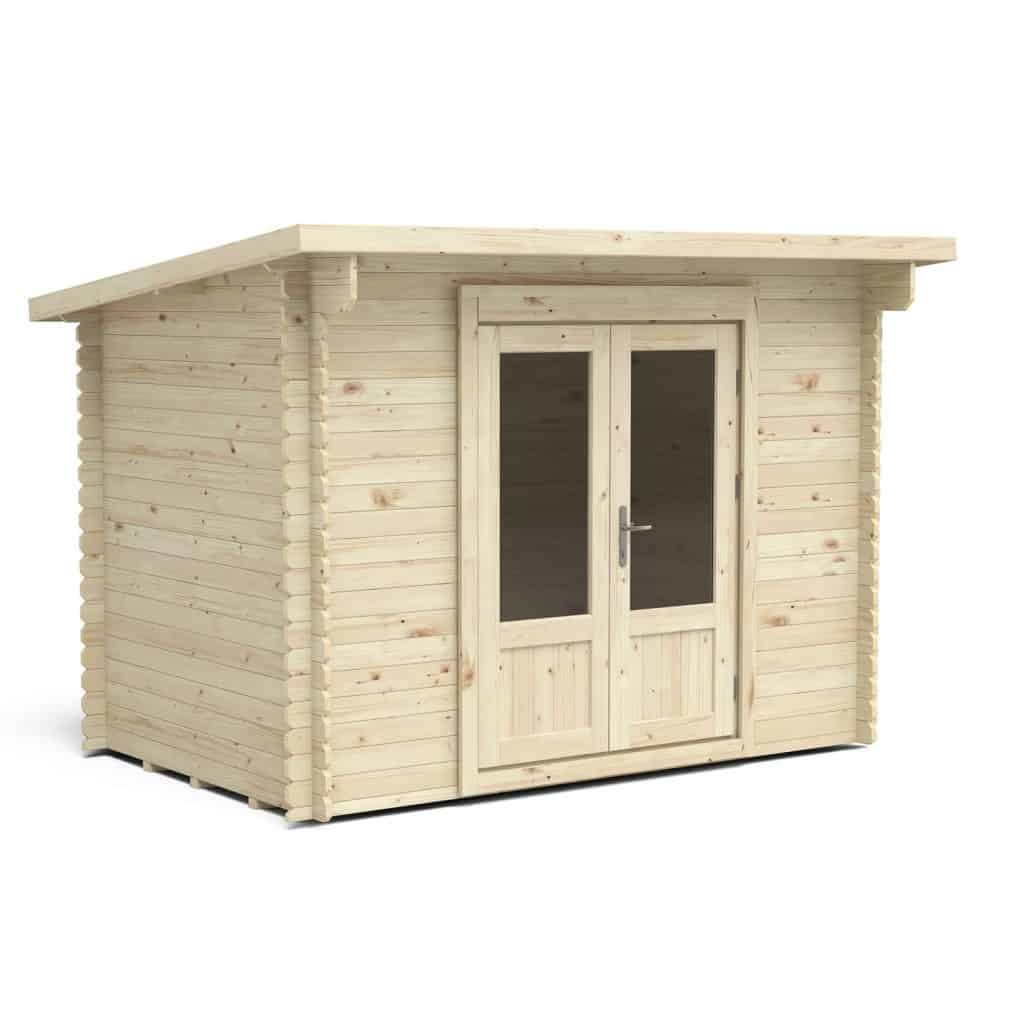 Full review coming soon
Our experts have not yet done a full review of this product. Please check back soon for the full review, in the meantime here is what the manufacturer says.
The Harwood is Forest's smallest log cabin, making it perfect if space and/or budget are limited. Despite a compact footprint of 2.2m x 3.2m (depth x width) it offers 4.8 square metres (51 square feet) of internal floor space which is plenty for a small home office, hobby room or garden room. Its pent roof design is unobtrusive, stylish and gives it a modern look.For a strong and sturdy build, the Harwood has been manufactured using 28mm machined, interlocking log cladding and 19mm Tongue & Groove boards for the roof and floor. This construction, together with high quality tear resistant polyester felt, makes for a strong, stable and weather-proof log cabin. The felt grade/weight is 24kg per 10m length.
Windows in the doors feature single glazed toughened glass and allow natural lighting in the cabin.Three felt options are available: Polyester felt without underlay, Polyester felt with underlay or a higher grade/weight (34kg per 10m) Polyester felt with underlay. The options with underlay are recommended for the extra weather protection they offer. This option includes the 24kg Polyester felt only, with no underlay. The Polyester felt has a polyester fibre base layer that makes it much stronger and more tear resistant than non-polyester grades.
Product Details
Building Type
Garden Gym Rooms, Garden Office Pods, Garden Offices, Garden Rooms, Log Cabin Garden Offices, Log Cabins, Modern Garden Rooms, Modern Log Cabins, Small Log Cabins
Metric Size (Meters)
9' x 6'
Cladding Type
Interlocking Log
External Dimensions
221 x 320 x232
Industry Standards Certification
Manufactured from FSC certified timber from sustainable sources
Assembly Options
Installation Service Included
Product Dimensions
220 x 320 x 232 cm
Effects And Finish
None (Kiln Dried)
Floor Material
Tongue & Groove
Glazing Material
4mm Toughened Safety Glass
Roof Material
24kg Felt Plus Underlay
Comparisons of Similar Sheds
Size: 9' x 6'
Available From:
Support WhatShed: by making a purchase after clicking a link above, a portion of the sale supports this site.