Forest Mendip 5.0m x 4.0m Log Cabin Double Glazed, 24kg Polyester Felt, Plus Underlay – Installation Included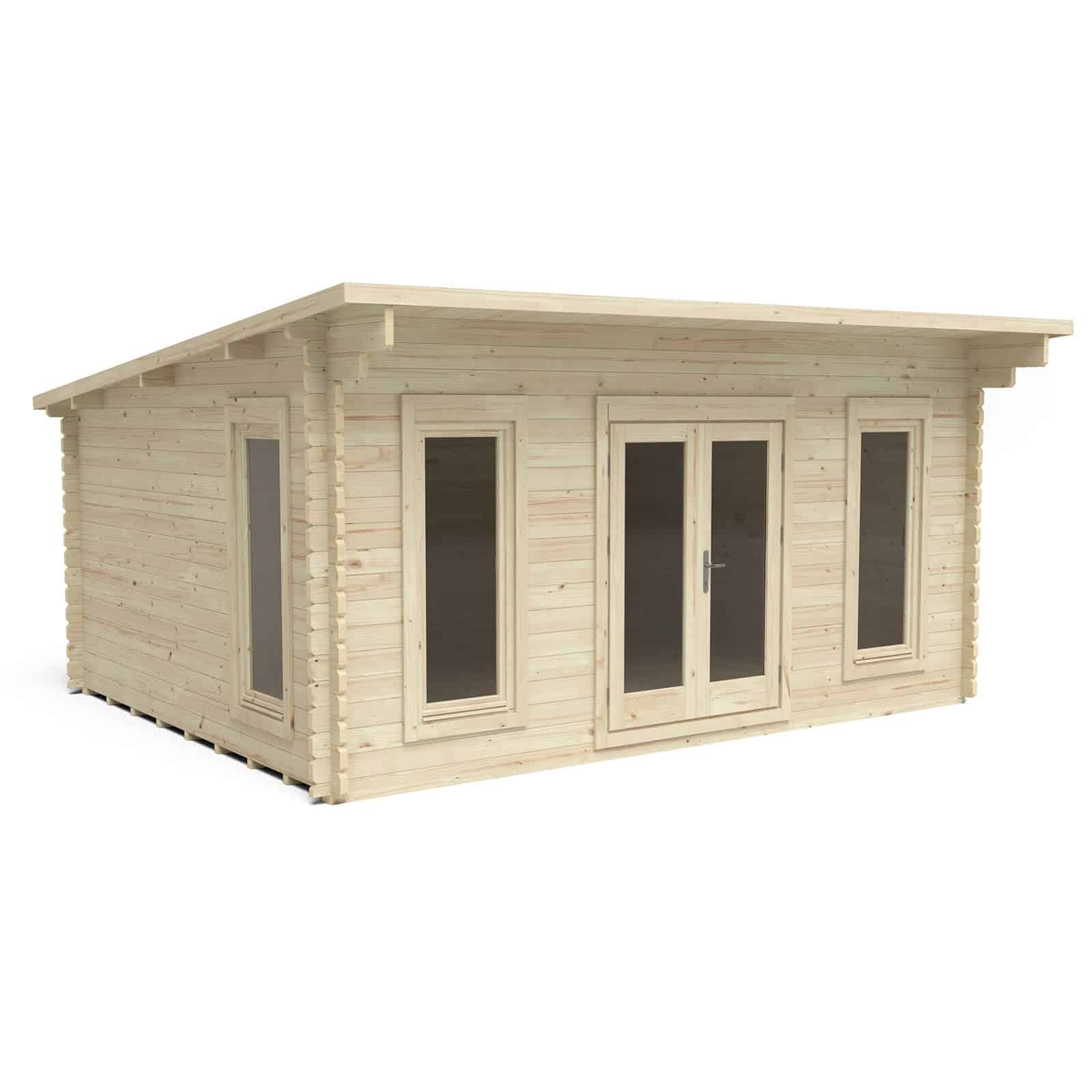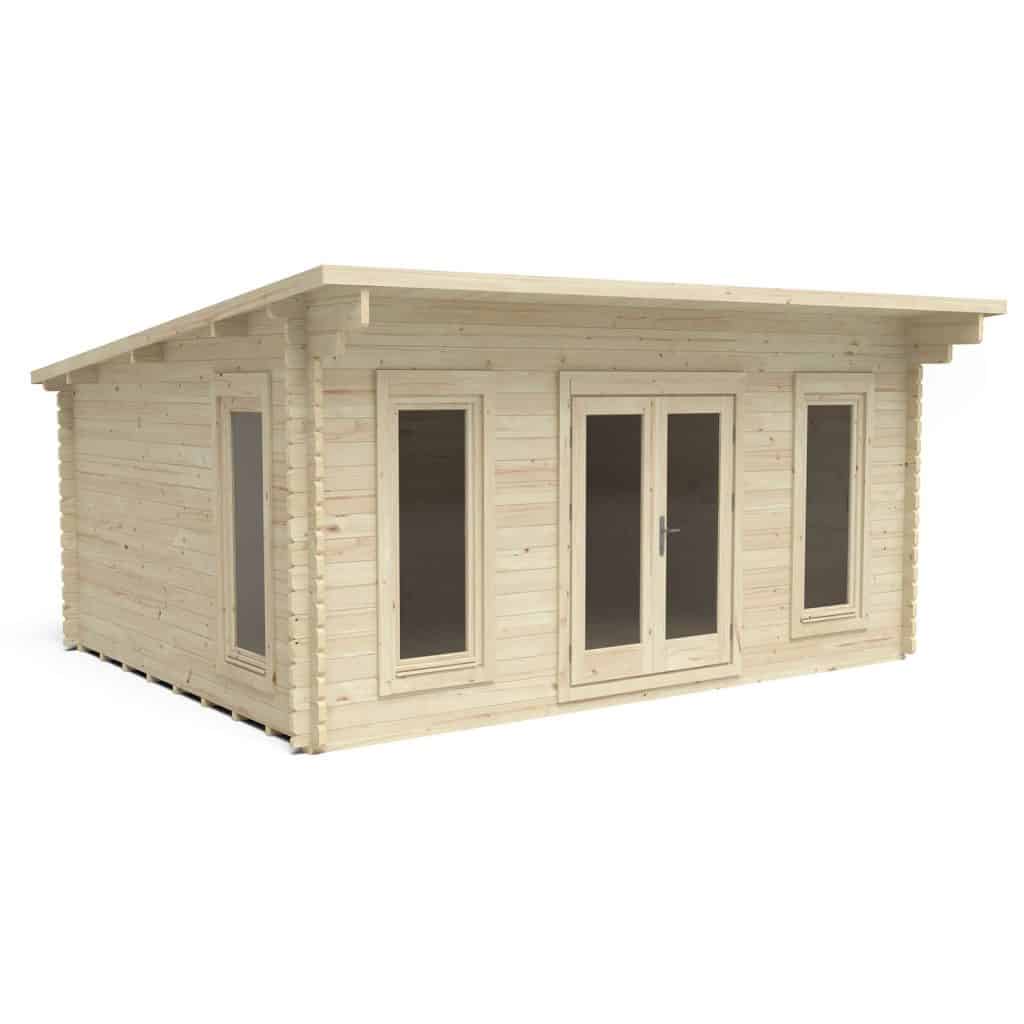 Full review coming soon
Our experts have not yet done a full review of this product. Please check back soon for the full review, in the meantime here is what the manufacturer says.
Forest Garden's Mendip Log Cabin is a mid-large size with a footprint 5m wide x 4m deep. It's modern and unfussy pent roof design is complemented by a high specification which includes 45mm thick interlocking log walls, 19mm tongue and groove floor and roof, double glazed double doors, two tilt and turn double glazed windows to the front and a 3/4 length double glazed tilt and turn side window that can be positioned in the left or right wall. All windows are double glazed with toughened glass.The Mendip's overall dimensions are 5.24 metres wide x 4.66 metres deep (17 x 15 feet) and the front of the roof features a useful 60cm overhang for weather protection.
The internal floor dimensions of 4.7m x 3.7m give a total floor area of 17.5 m? (188 square feet) which is big enough to have a generous home office and lounge or lounge and dining area or a great leisure room for gaming, TV and hobbies. With plenty of windows to allow natural light in this makes the Mendip log cabin a very usable and versatile extension to your living space. The internal depth of 3.7m and width of 4.7m give lots of wall space for shelving, cupboards or other furniture.Different roof felt options are available with this option being supplied with 24kg weight Polyester felt and black sand felt underlay.
Product Details
Building Type
Garden Offices, Garden Rooms, Large Log Cabins, Log Cabin Garden Offices, Log Cabins, Modern Garden Rooms, Modern Log Cabins
Metric Size (Meters)
16' x 13'
Cladding Type
Interlocking Log
External Dimensions
245 x 524 x 466
Industry Standards Certification
Manufactured from FSC certified timber from sustainable sources
Assembly Options
Installation Service Included
Product Dimensions
242 x 524 x 466 cm
Effects And Finish
None (Kiln Dried)
Floor Material
Tongue & Groove
Glazing Material
4mm Toughened Safety Glass
Roof Material
24kg Polyester Felt, Plus Underlay
Comparisons of Similar Sheds
Size: 16' x 13'
Available From:
Support WhatShed: by making a purchase after clicking a link above, a portion of the sale supports this site.