Forest Wolverley 6.0m x 4.0m Log Cabin Double Glazed 34kg Polyester Felt, Plus Underlay – Installation Included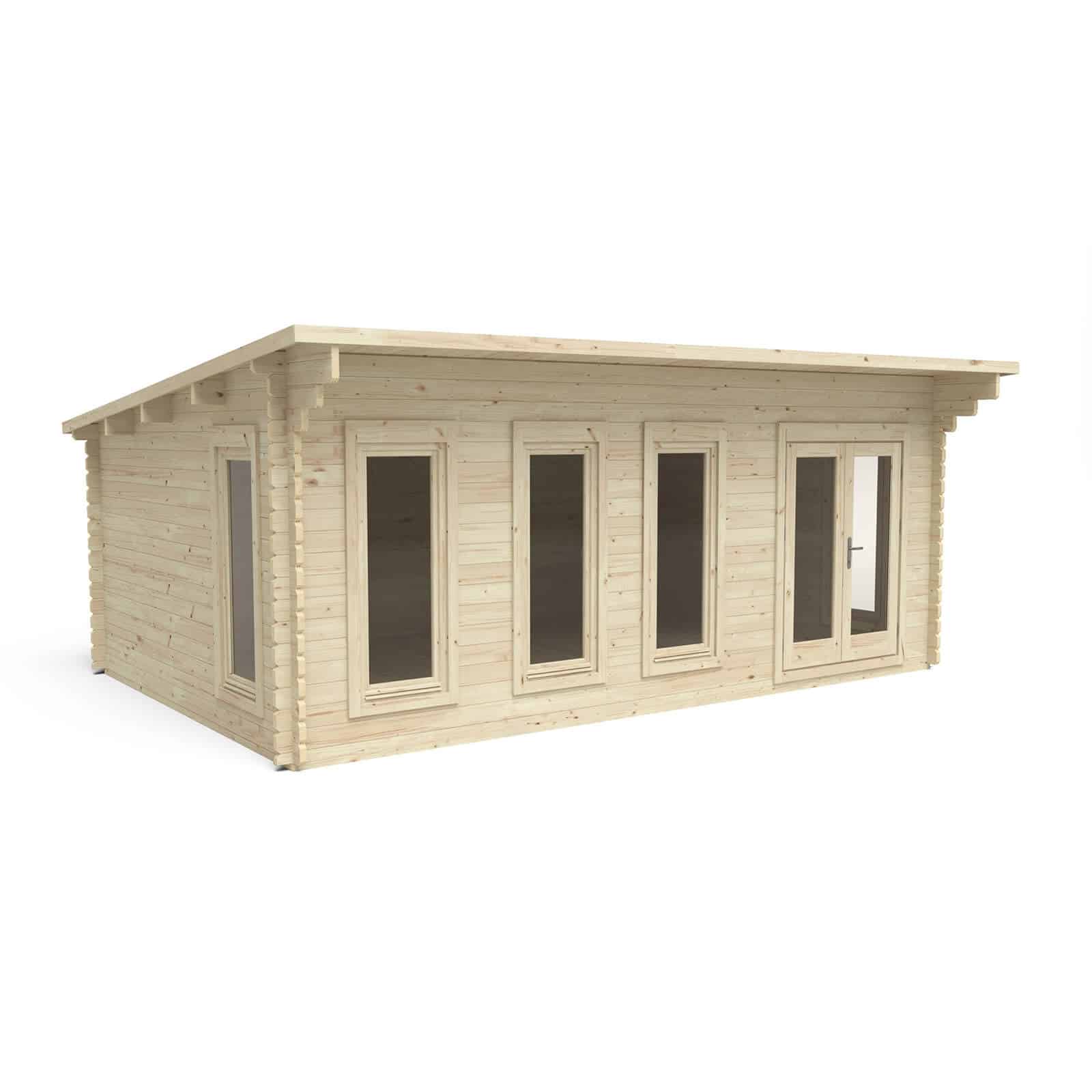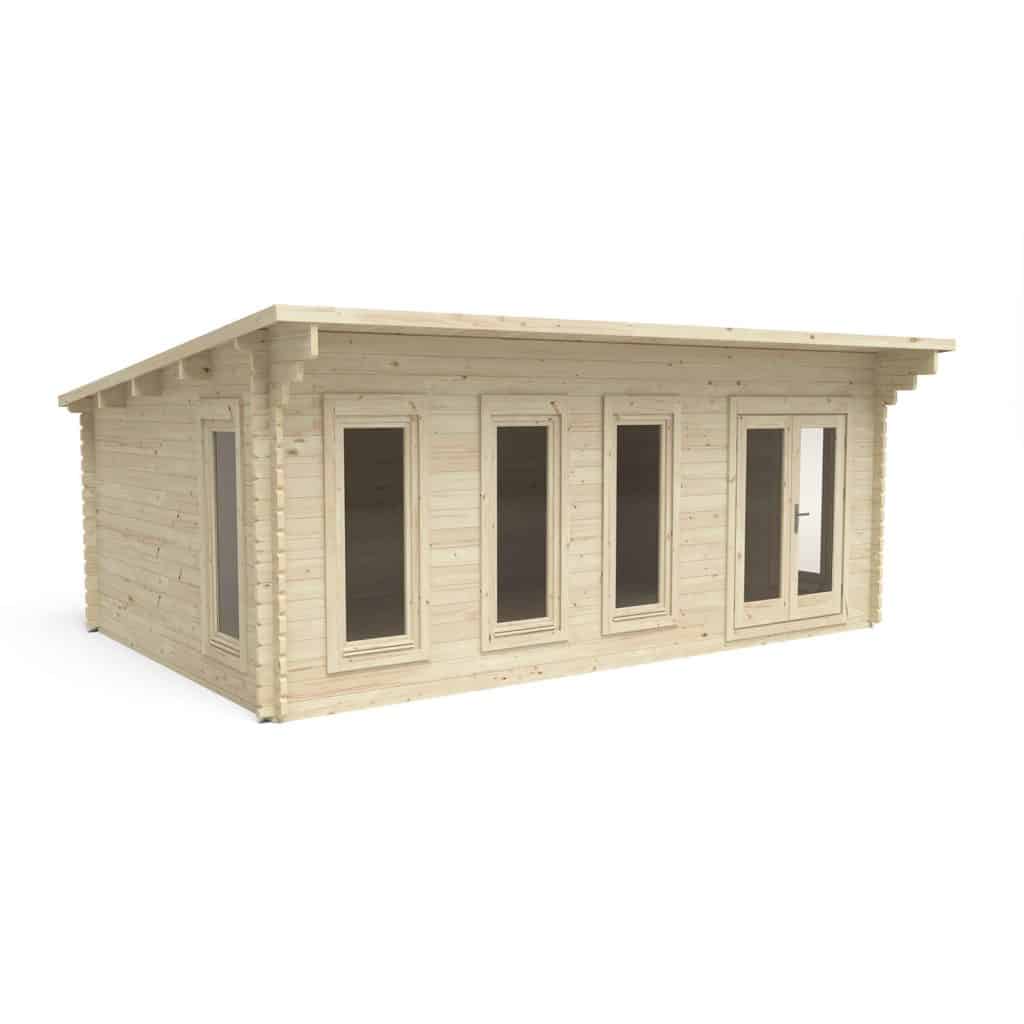 Full review coming soon
Our experts have not yet done a full review of this product. Please check back soon for the full review, in the meantime here is what the manufacturer says.
Forest Garden's Wolverley Log Cabin is the largest pent roof model in the range. It's footprint of 6 metres wide x 4 metres deep gives it a huge internal floor area of 21 square meters (228 square feet) which make it ideal for a multi-use building whether you need extra living space, a large office or plenty of room for recreational activities such as a home gym, workshop, hobby room or combination of these.As well as the double glazed double doors, there are 3 additional 3/4 length windows on the front with tilt and turn opening mechanisms that allow them to be opened conventionally or tilted back with the top of the window open.
There are two more additional tilt and turn windows with one in each side wall. The doors can be positioned on the left or right side of the front aspect as the cabin is built.The walls are built using 45mm thick interlocking logs while the floor and roof are constructed from 19mm tongue and groove boards. All windows are double glazed with toughened glass.Overall dimensions are 6.24 metres x 4.66 metres (20 x 15 feet) and the front of the roof features a useful 60cm overhang to give some shelter from rain and to keep the worst of the rain off the front of the cabin. The overhang around the sides and back is 20cm.
The internal floor dimensions of 5.7m x 3.7m give a total floor area of 21.2 m? (228 square feet) which which makes this garden building a quick and cost-effective way of extending your living space significantly.Different roof felt options are available with this option being supplied with 34kg weight Polyester felt with a black sand felt underlay. The Polyester felt has a polyester fibre base layer that makes it much stronger and more tear resistant than non-polyester grades.
Product Details
Building Type
Garden Gym Rooms, Garden Rooms, Garden Snooker Rooms, Large Log Cabins, Log Cabins
Metric Size (Meters)
19' x 13'
Cladding Type
Interlocking Log
External Dimensions
247 x 624 x 466
Industry Standards Certification
Manufactured from FSC certified timber from sustainable sources
Assembly Options
Installation Service Included
Product Dimensions
242 x 624 x 466 cm
Effects And Finish
None (Kiln Dried)
Floor Material
Tongue & Groove
Glazing Material
4mm Toughened Safety Glass
Roof Material
24kg Polyester Felt, Plus Underlay
Comparisons of Similar Sheds
Size: 19' x 13'
Available From:
Support WhatShed: by making a purchase after clicking a link above, a portion of the sale supports this site.