Mercia 2.6m x 3.3m Sherwood 19mm Log Cabin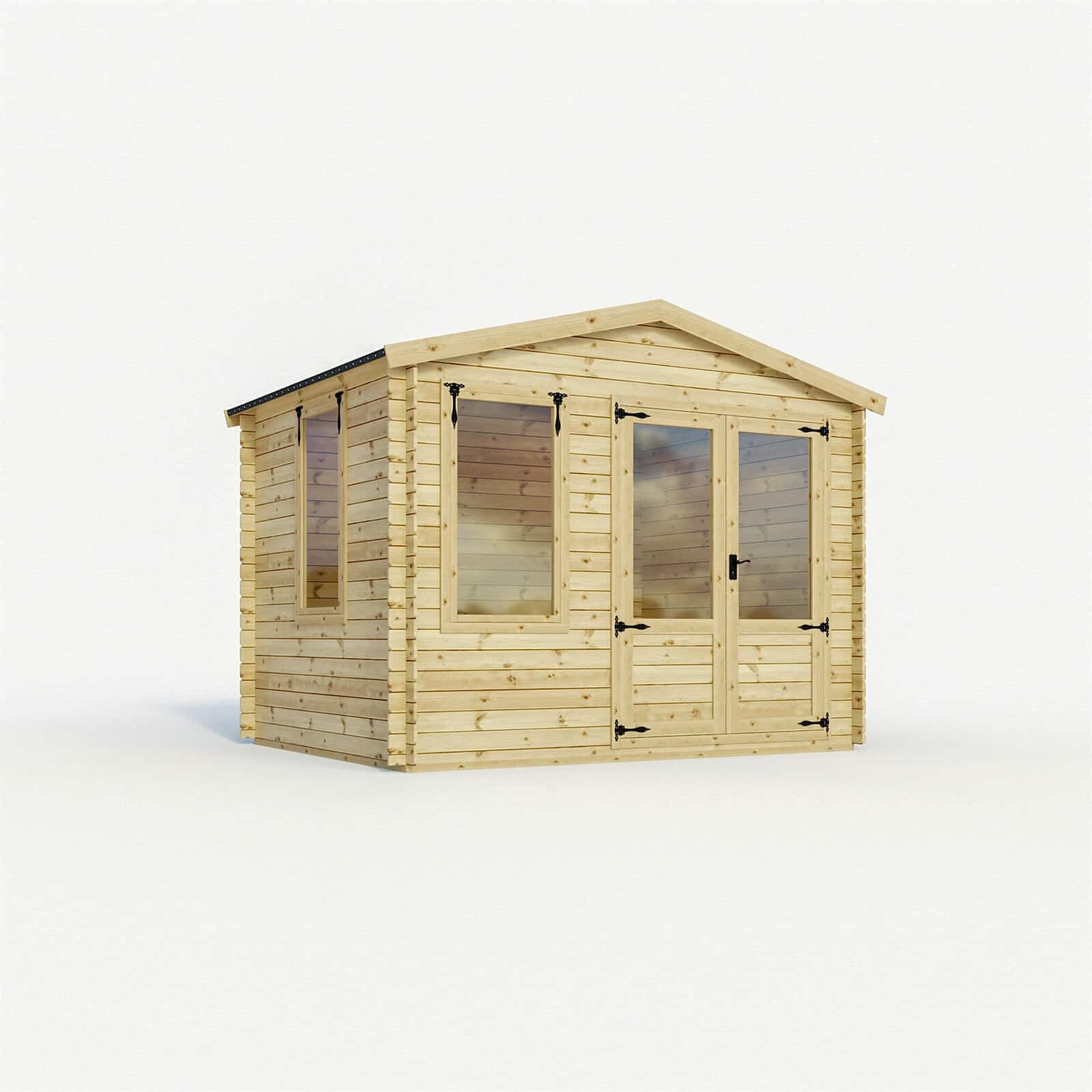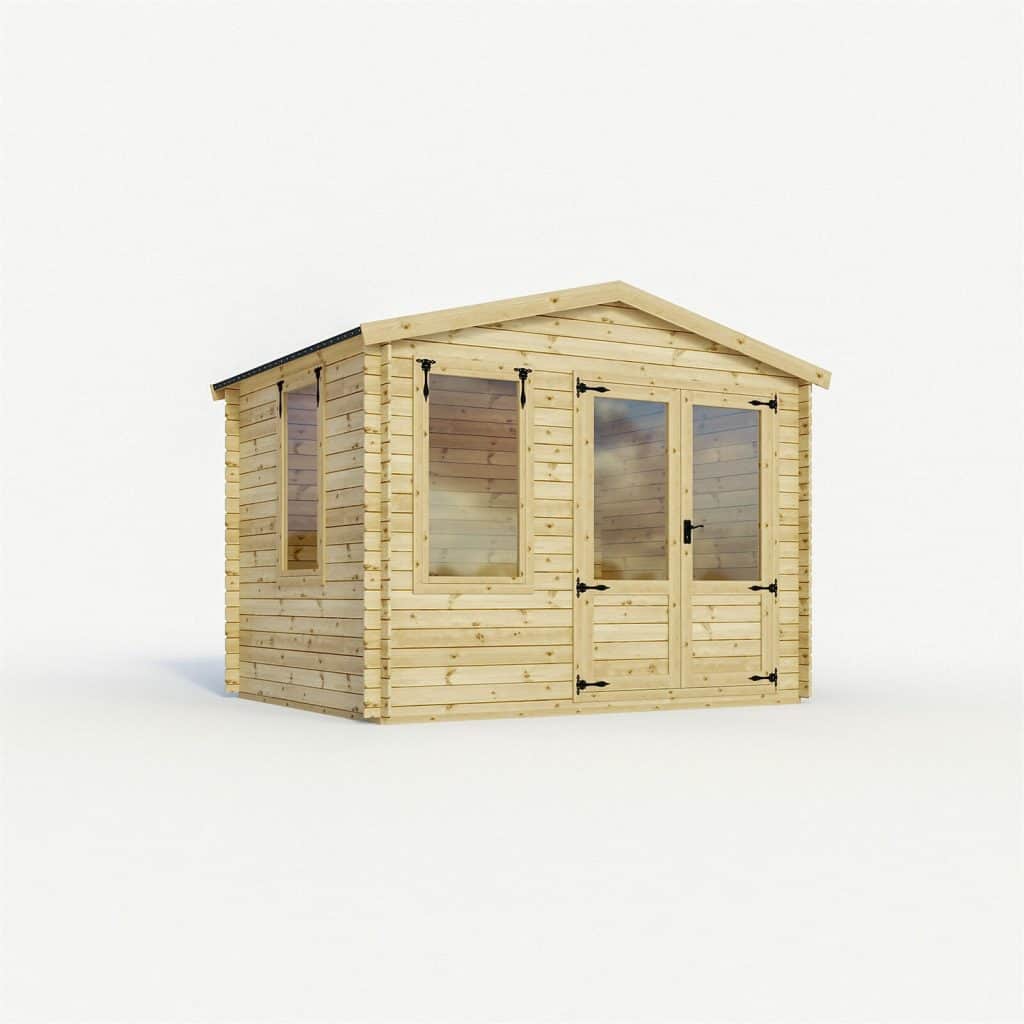 Full review coming soon
Our experts have not yet done a full review of this product. Please check back soon for the full review, in the meantime here is what the manufacturer says.
This log cabin is ideal if you are looking add an extra room to your home on a budget, this building has been designed to suit households with smaller gardens. This bright and stylish building provides an ideal place to work or relax.There is a reason this Log Cabin is one of our most popular garden buildings. Offering a robust tongue and groove construction and cosy interior, this compact timber cabin represents a great way of adding a room to your garden on a budget. The bright interior space makes this building ideal for creating a relaxing retreat at the bottom of the garden.This log cabin is made from high quality 19mm tongue and groove cladding.
This method of cladding utilises an interlocking construction, this creates a robust panel that keeps water and draughts out. An added bonus is the heat retaining properties of this cladding, meaning you can enjoy this cabin throughout the seasons.The roof and floor are made but strong and durable 16mm tongue and groove cladding which will make a strong and secure floor and roof. The roof is finished with roofing felt with allows the cabin to withstand all weather conditions.This log cabin is fitted with a large single door for easy entry and exit, leaving the door open during a hot summer's day allows a gentle breeze to enter, perfect for creating a relaxing atmosphere.
A large glazed window features in the door so that light can get in. An opening window features next to the door; safety glass is used to make these windows, ideal if you have a busy garden or young family. A lock and key is supplied with the single door for security purposes. The apex roof-line helps with water drainage and comes with high quality for protection against weather damage.Delivered in individual slats(boards), this log cabin will need to be treated with preservative shortly after construction.
Product Details
Building Type
Cheap Log Cabins, Log Cabins
Metric Size (Meters)
8' x 10'
Cladding Type
Tongue & Groove
External Dimensions
(H)264 x (W)341 x (D)264cm
Product Contains
Felt, Fixings, Instructions, Storm Braces
Internal Dimensions
W-306CM X D-237CM
Industry Standards Certification
FSC
Additional Information
Please note - This product must be treated annually with a spirit based treatment
Additional Assembly Information
2 person assembly
Assembly Options
Self Assembly Required
Product Dimensions
2.6x3.3
Effects And Finish
Untreated Smooth Timber
Floor Material
Tongue and groove
Glazing Material
SAN Styrene
Comparisons of Similar Sheds
Size: 8' x 10'
Available From:
Support WhatShed: by making a purchase after clicking a link above, a portion of the sale supports this site.