Shire Avesbury 7 x 7ft Traditional Garden Summer House including Opening Window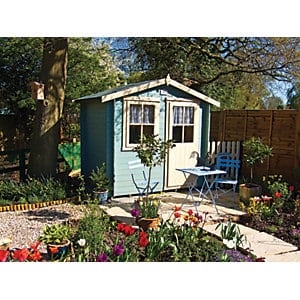 Full review coming soon
Our experts have not yet done a full review of this product. Please check back soon for the full review, in the meantime here is what the manufacturer says.
An attractive versatile building whose door & window positions are interchangeable.
Product Details
Building Type
Double Glazed Summer Houses, Small Summer Houses, Summer Houses, Wooden Summer Houses
Metric Size (Meters)
7' x 7'
Cladding Type
Interlocking Log
Glazing Material
Toughened glass
Assembly Service Required
No
Certifications (Metric)
FSC® Certified
Comparisons of Similar Sheds
Size: 7' x 7'
Available From:
Support WhatShed: by making a purchase after clicking a link above, a portion of the sale supports this site.