Vitavia Venus 6 x 10ft Horticultural Glass Greenhouse with Steel Base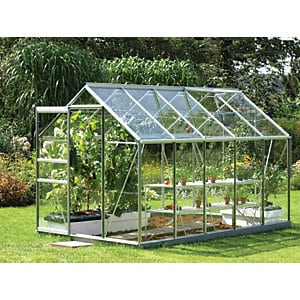 Full review coming soon
Our experts have not yet done a full review of this product. Please check back soon for the full review, in the meantime here is what the manufacturer says.
Ideal for any gardener the Venus Greenhouse meets the needs of both the beginner and the experienced gardener.
Product Details
Building Type
Cheap Greenhouses, Double Glazed Greenhouses, Greenhouses, Large Greenhouses, Metal Greenhouses, Small Aluminium Greenhouses, Walk-in Greenhouses
Metric Size (Meters)
6' x 10'
Glazing Material
Horticultural glass
Range Description
Hobby Greenhouse
Comparisons of Similar Sheds
Size: 6' x 10'
Available From:
Support WhatShed: by making a purchase after clicking a link above, a portion of the sale supports this site.