Each month, WhatShed updates our list of the best BillyOh discount codes, helping you get the best deals and offers when using this site. If there's a BillyOh discount code out there that's valid at the moment and not expired, you'll find it here. We work directly with the retailer to keep our readers updated on the best promo vouchers, discounts, and BillyOh promo codes all through the year.
Best working BillyOh discount codes & offers
Last checked 11th July 2022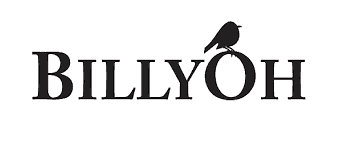 The 4 questions most people who SAVE money at BillyOh ask!
You don't always have to use promo codes to save money on your BillyOh orders. There are various ways to get a great deal or discount with this company. They offer free delivery on selected orders all over the country, for example, and provide plenty of great deal codes, discount codes, and other ways to save on your orders throughout the year.
How can I see all the special offers BillyOh are doing?
Visit the vouchers page: One of the great things about BillyOh that sets them apart from other garden furniture stores is that they make it so easy to find deals and discounts. They have their very own voucher code page with all the latest deals, so you can visit it at any time to make sure you're up to date.
WhatShed Top Tip – Check out the BillyOh home page and Clearance section for other great deal opportunities
Simply browsing the BillyOh site will also help you find out more about any deal or discount that might be happening at the time. For example, at the time of writing in November of 2020, BillyOh is running a Black Friday discount deal, cutting the prices of playhouses and other great products. Even when November ends and this discount deal event expires, we can expect more great sales events from this company as the year continues.
Can I find a Billyoh discount deal or code by using Facebook?
Take a look on Facebook: Like many other related stores in the garden furniture and shed market, BillyOh runs its own Facebook page. There, you can find out about deals, get a new deal code as soon as it's released, learn more about how free delivery works, and get updates about the store and its products too.
Do Billyoh offer Free Delivery?
Learn more about BillyOh delivery: One of the best deals or ways to save when shopping with online stores like BillyOh is looking for free delivery offers. Fortunately, this company will let you get free delivery on selected postcodes without even needing to use a discount code or deal code.
WhatShed Top Tip – View the UK map on the BillyOh delivery page to see how free delivery works for selected postcodes
This company offers free postage on all orders under 30kg in weight and 1.5m in height, and only charges for larger items in certain parts of the country. Most customers can get fully fee-less postage on every order they place, without any issues whatsoever.
Can I get an NHS discount by Dealing Directly With Billyoh?
Deal directly with the brand: In our experience, when it comes to trying to get a deal or good price on garden furniture from online stores and retailers like this one, it's always best to simply contact them directly. So-called deal sites often just have expired codes or offers that don't even work, and BillyOh's friendly customer service team can provide all the information you need.