Unfortunately, a lot of couples revealed that during lockdown their sex life seemed to have suddenly wilted (if you'll pardon the pun!). So, back in November we decided to start talking about sex, and how to use ours gardens to have more of it!
Lockdown is nothing new, in fact it is old news! COVID-19 has had a far reaching effect on every aspect of life, unfortunately that does not stop at the bedroom door. There is a variety of evidence supporting the fact that people are having less sex than before the pandemic hit. Research also suggests that people are using their gardens more, in a bid to stay active at home and grow produce in the event of shortages. Following this, we decided to conduct our own research into just how much lockdown is affecting peoples' lives, and found that over half of the respondents are having less sex now than they were before the first lockdown, and over a quarter are pottering around in their sheds and gardening more. After finding that more people were gardening, and less people were having sex, we wanted to see how we could help people use their new gardening hobby in a less conventional way.
The survey involved couples aged 18-60, and the results revealed that 52% of the 2,000 respondents agreed that lockdown has negatively affected their sex life, with 28% admitting that they now have sex less than they did before lockdown. Over a quarter (27%) stated that they were gardening more because of lockdown.
When asked why they thought their sex life was dwindling, 29% admitted that they were bored with their sex in general, 16% said their mood was affecting their arousal negatively and 13% even said they they were less attracted to their partner now than they were at the start of lockdown.
Realising that couples are in dire need of some excitement in their lives, we wanted to make use of the growing gardening trend and create a guide to growing your own aphrodisiacs. In November we worked with three couples to help us narrow down the list of the best fruit, vegetables, plants and herbs to get your blood pumping and springs squeaking. Now, as we enter our third national lockdown, we're looking to recruit three more couples. This time we only need the couples to test the produce that was noted as most effective in the last trial; lavender, chilli and asparagus. Our goal is to find the ultimate natural aphrodisiac.
Each couple will be provided with a produce package at the start of the two month testing period, which will contain the products they will be testing, as well as the tools and instructions needed to look after them over the two months and recipes and advice on how best to use them. All the couples will be expected to do is use each aphrodisiac in whichever way they please and write a detailed review of the effects (if any) of the product on things such as, arousal, energy levels, and ease of use etc. At the end of the two months, each couple will be asked to submit their reviews and will then receive £1500 (or their currency equivalent) for taking part.
The couples will ideally be between the ages of 25-60 but the position is open to those of all genders, abilities and sexual preferences. In order to comply with lockdown guidelines surrounding interactions, the couples must live in the same household and will need to provide a written statement that they have no known allergies to the products that they will be using. The couples do not need to have a garden as all of the products can be grown and maintained both outdoors and indoors, however some knowledge of gardening will be beneficial and will likely produce the best outcomes.
On top of the payment and the chance to improve their sex life, each couple will be able to keep all of the products they test.
So if you or someone you know is interested in taking part in the research and being paid £1,500 for the trouble, you can find the application form below. The deadline for applicants is January 31st.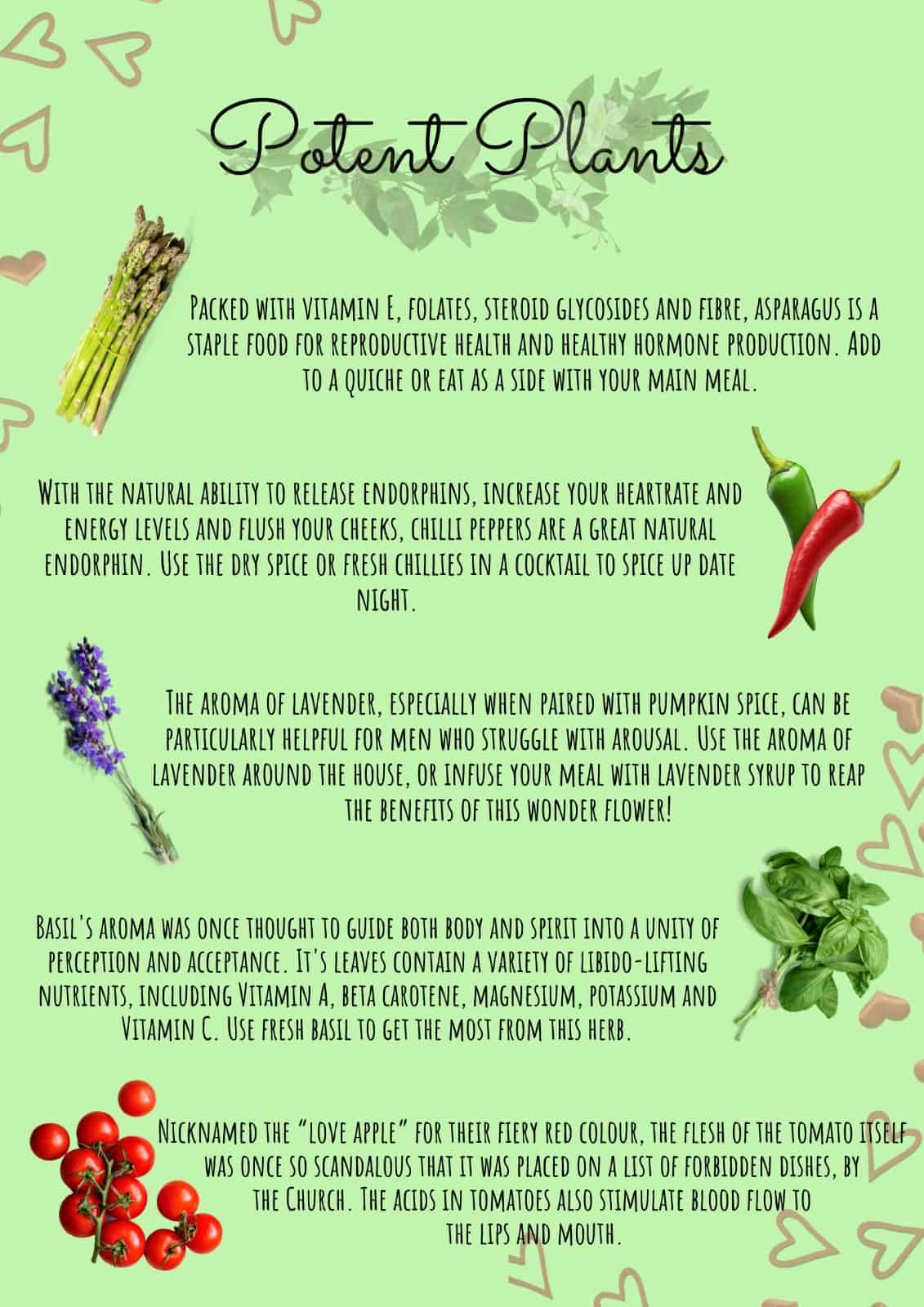 Kate Fromings from Whatshed.co.uk, said,
"Couples are always looking for new and interesting ways to improve their love life. Coronavirus is forcing us to spend more time with those in our households, whether we like it or not and it is not unusual that this would get boring, the pandemic really is affecting every aspect of life and, as our survey shows, that does not stop at the bedroom door.
A lot of people often hear about aphrodisiacs and their mind jumps straight to oysters and wine but there are so many herbal and plant based aphrodisiacs that you can grow in your own back garden, you probably eat lots of them on a regular basis without even realising it! Gardening is already proven to help with your physical and mental health and if we at Whatshed can help any couple improve their sexual health as well, then we will be more than happy to do so!"