Sure, our title may not make much sense, but today we are looking at sheds that are sheds in name, but have been made extra unique thanks to their creative owners. Here we have some of the best blogs that are dedicated to these creative owners and the fun things that they have used their shed for.
Shed Wars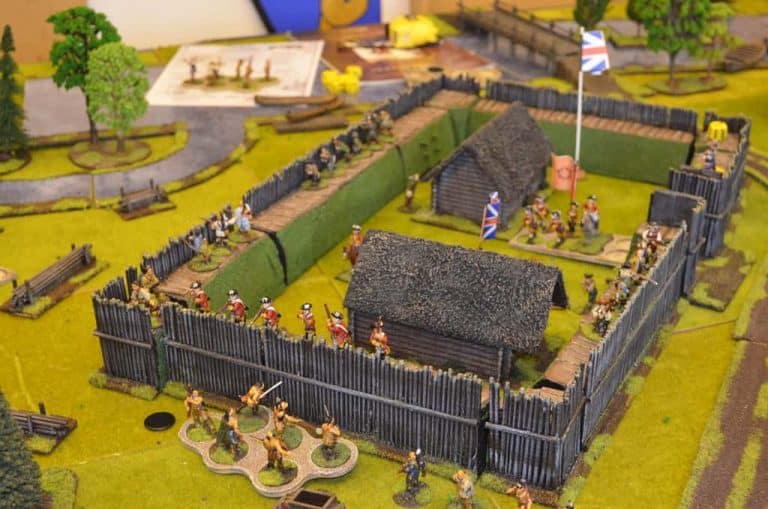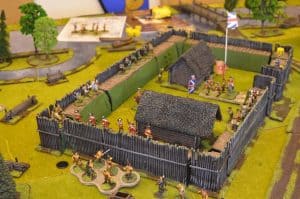 Shed Wars from blogger Eric was a blog that got many of us in the WhatShed office talking. Eric has one of the largest wargaming collections you will see. It is so large that he has had to put three extensions onto his shed. We just find that unbelievably cool and seeing some of the crown jewels of his collection was a lot of fun. Eric loves wargaming and is known to have people round to battle it out!
This is the kind of shed we could spend hours in and while it is really cool looking at all of Eric's collectables, he also shares with you tips on how to make models and even paint figures as well. If you are into wargaming, sci-fi and just cool stuff in general, then this is a blog that you will really enjoy looking at.
Sooz In The Shed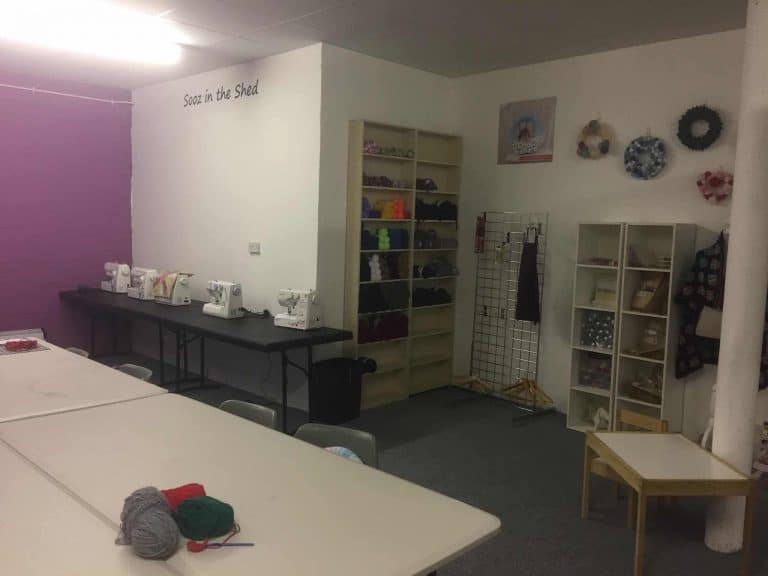 Now here is a blog that is really cool. Sooz has a huge 16 x 20 shed in her garden and she has transformed it from the kind of place that is for shovels and mice to a fully functioning workshop for all her craft needs! You see Sooz is a whiz when it comes to making things ranging from jewelry to quilts. If it takes her fancy they she will give it a go. There are a ton of great tips on this site for other people who like to make their own things and have a bit of an artsy streak in them.
As well as offering some great tutorials on her blog, Sooz also runs and offers classes on making different things which sound like a lot of fun. Here at WhatShed, as cool as all her creations are, we must say we got a real kick out of how she took a standard shed and made it all her own.
Lester's Tune A Day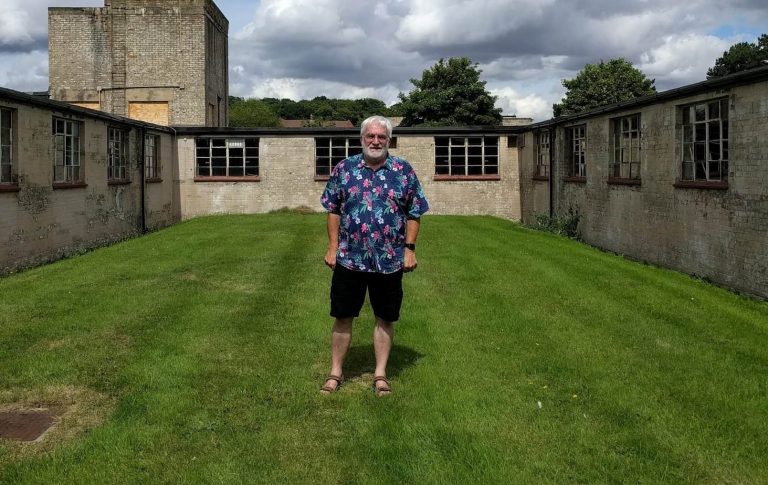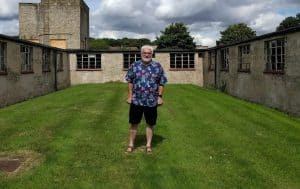 This is pretty much exactly what the name suggest. Here we have Lester's Tune A Day, which is a blog from Lester Bailey. Lester started his blog in 2012 and the idea is that each day he records himself playing a new song on one of his melodeons. In all, he covers pretty much all genres of music ranging from classics to kids songs.
We found this to be a very fun blog and to be honest with you until someone tells you that Lester is actually recording from a shed, you do not realise that he is. With over 450 awesome songs (as of writing) we are sure that you will have a lot of fun with Lester and his blog.
Junkaholique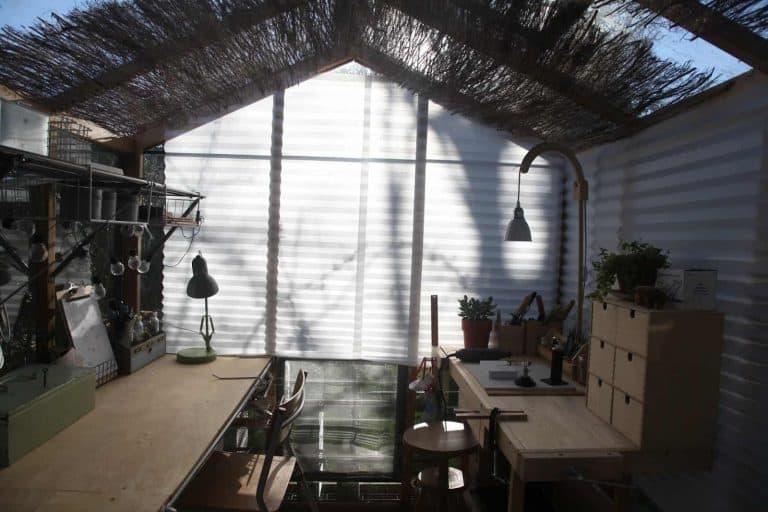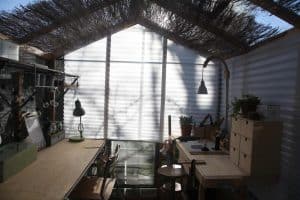 We had a lot of fun reading Junkaholique and we are sure that it is a blog that many of you are going to be able to relate to. Artemis Russel has had to reassemble her shed three times! Here at WhatShed we know how brutal that process can be so we sympathise with her. Artemis's shed was actually featured in a book called, My Cool Shed as her style was so cool and unique.
So what does Artemis use her funky shed for? Well, her and her partner, Nao, make all kinds of interesting and stylish jewelry out of their shed, which is more like a workshop than a boring old shed.
Workshopshed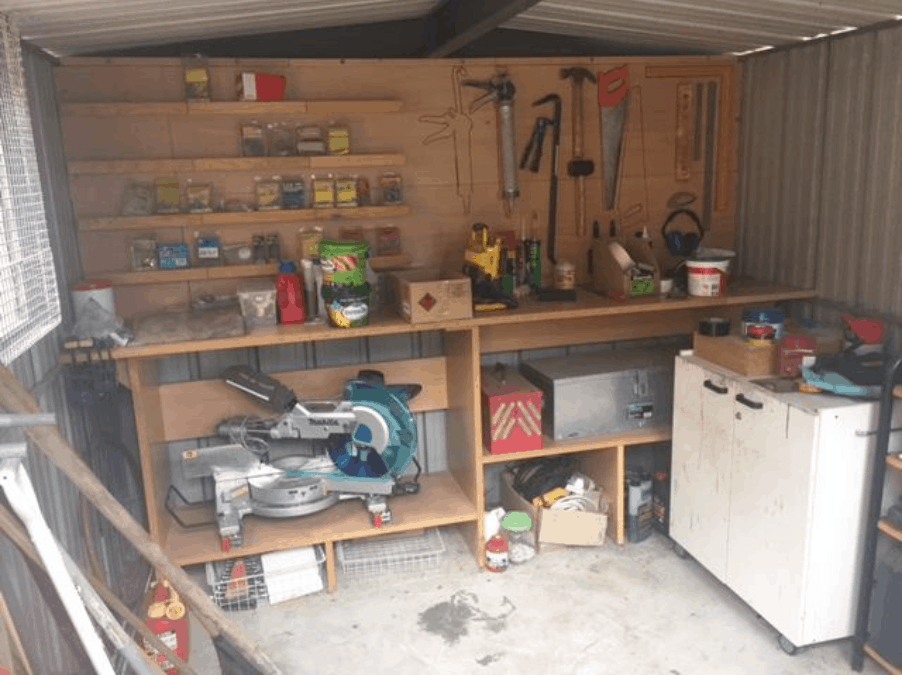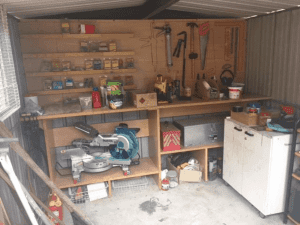 Wow! Workshopshed from blogger Andy has so much awesomeness going on inside it that we could probably dedicate a whole article to it! Andy is a very creative person and inside his shed that he has converted into a tremendous workspace, he works with metal, wood, electronics and even does 3D printing. Honestly, from dragons to circuit boards, we do not think there is anything Andy would not be willing to try to make.
Andy's blog is really cool and he gives you all kinds of fun ideas that you can try yourself as well as reading about the latest crazy thing he is working on. As well as this, we really like how Andy shares with you how it is possible to take a standard shed and make it into something that is perfect for your own needs be it for work or just for fun.
Debbie's Shed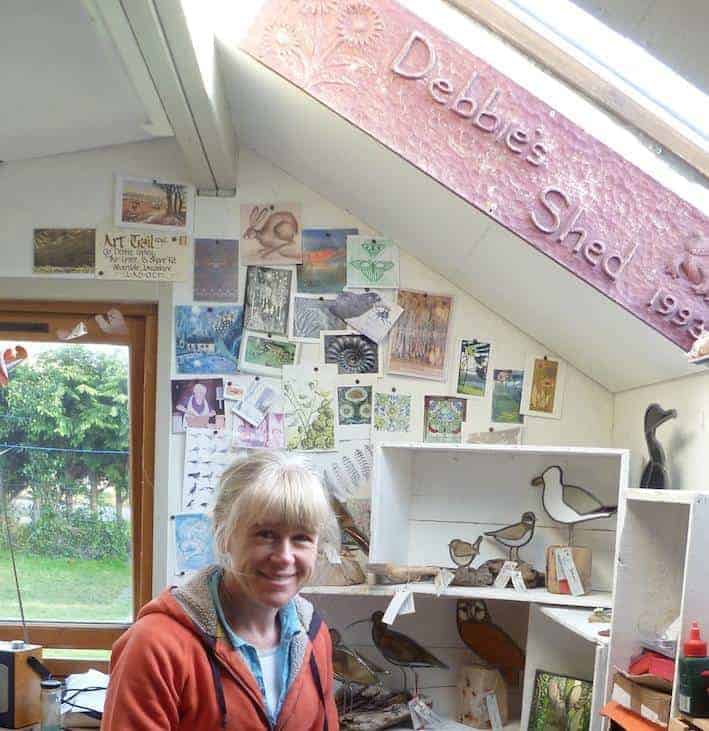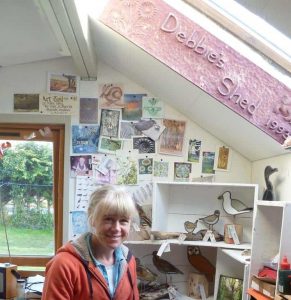 Here we have the fun, Debbie's Shed blog. What we love about what Debbie (well her brother) has done with her shed is that it is a fully functioning workshop where she can have fun. You see, Debbie is a fantastic stained glass artist and she specialises in things to do with nature. Her work is truly incredible and her blog really does showcase just how much she loves having this shed at the bottom of her garden.
While we love many of the stories on Debbie's Blog, it was looking at her amazing work that kept us busy. Her craftsmanship on her stained glass pictures is truly astounding and she has a full gallery that you can look at. She also gives some great tips, which we are sure will help any of you out there looking to get into this kind of thing.
Shedworking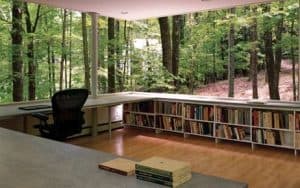 Alex Johnson is the mastermind behind Shedworking and this is one of the most interesting blogs on this list. Alex realised that for many people a shed can be an affordable way for a person to start their own business and have a place to work. Well the theory of this is good, but turning a shed into something else can be tough. But that is what Alex's blog is all about. It is about sharing with you tips and ideas on how to turn a shed into a fully functioning workspace with great posts about things like heating and providing power to your shed.
For anyone who is thinking about turning a shed into something else, Shedworking is a blog that you simply must read as it will prepare you for the challenges that come with turning a shed into something cool.
Cinnamon Jewellery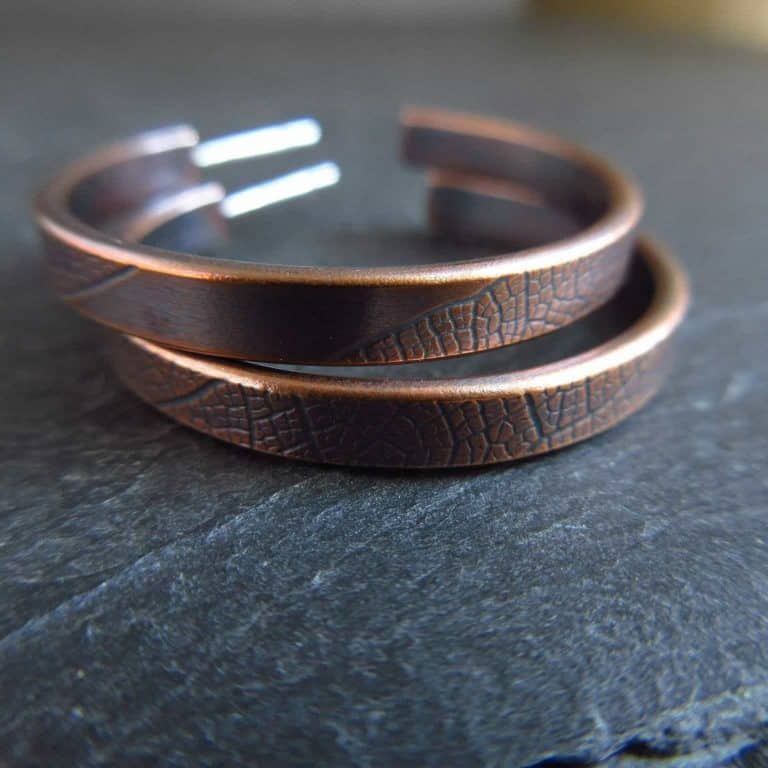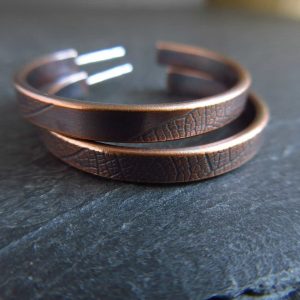 Tracy Smith had been working as a jeweller for a while, but it was not until she managed to fit a small shed into her garden and turn it into a studio where she could keep all her supplies, tools and actually work that things really took off. We love how this blog really inspires you that you can have your own little space to work right on your property.
We found this a very fun blog and it is interesting to see all of the lovely pieces of jewellery that Tracy creates. She even shares with you some of the more weird and unusual things that customers have asked her to make.