6×3 Trimetals Green Metal Bicycle Store – Garden Bike Storage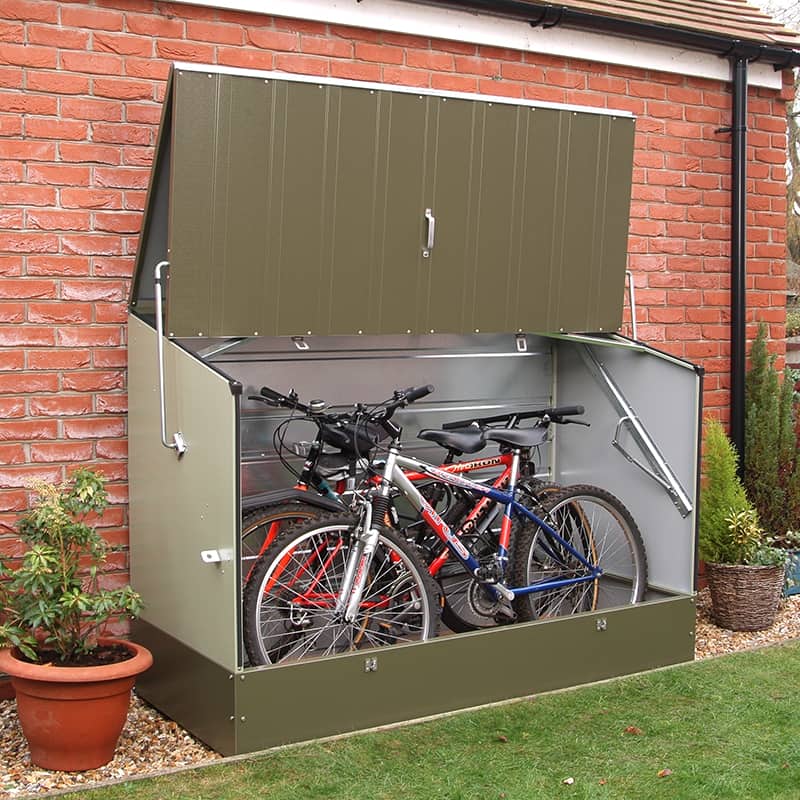 Full review coming soon
Our experts have not yet done a full review of this product. Please check back soon for the full review, in the meantime here is what the manufacturer says.
The 6 x 3 (1.96m x 0.89m) Trimetals Metal Bicycle Store is the ideal facility to safely house your whole family's bicycles or all of your garden tools. Expertly designed and made from galvanised steel, the walls of this bike store are fifty percent thicker than most comparable products, providing your bicycles or garden tools with outstanding protection from the elements. Fitted with a user-friendly, spring-assisted lid, this premium bicycle store gives your whole family easy access to their bicycles so that you can enjoy that weekend bike ride with minimal fuss. The lid can be secured by padlock (not included), so you know that your bicycles will be safe from unwanted attention.
Product Details
Building Type
Bike Sheds, Cheap Sheds, Garden Sheds, Green Metal Sheds, Metal Sheds, Small Bike Sheds, Small Sheds
Metric Size (Meters)
6' x 3'
Roof Style
Fully Opening Lid
Locking System
Pad-lockable (padlock not supplied)
Roof Material
Metal (galvanised)
Ridge Height (Imperial)
4"
Ridge Height (Metric)
1330.0mm
External Depth (Imperial)
2"
External Depth (Metric)
890.0mm
External Width (Imperial)
6"
External Width (Metric)
1960.0mm
Assembly Time (estimated)
2-4 hours
Eaves Height (Imperial)
3"
Eaves Height (Metric)
1090.0mm
Persons To Assemble
2 people
Comparisons of Similar Sheds
Size: 6' x 3'
Available From:
Support WhatShed: by making a purchase after clicking a link above, a portion of the sale supports this site.