The definitive guide to Garden Chic voucher codes, discount codes and other money saving tips
In our search to see if these mythical Garden Chic voucher codes are actually real, one thing we did notice was what an incredible garden retailer they are. While they do have an incredible selection of garden buildings such as sheds, greenhouses, summerhouses and playhouses, they have a few more obscure type buildings they have as well such as carports, bike stores and even animal storage. The thing is that is not all Garden Chic are about. They also have garden accessories, furniture, tools, heavy machinery. Put it this way if you need a garden building or a tool for a job in your garden then we have no doubt in our mind that you will find it at Garden Chic. Their selection really is one of the very best we have seen.
The point of this Garden Chic money saving guide is to ensure you good people get the very best Garden Chic deal possible. We want you to be as informed as possible so when you do hit that buy it now button, you are confident that you know all you need to know and that you are confident you are getting the best deal and at the end of the day paying the best price possible.
Tested & Working Garden Chic
Alternative

Discount Codes & Offers

We know that if you have come to this page you are looking for a discount code for Garden Chic, as we explain further up Garden Chic dont often issue discount code. As such we thought you might like to see what are some of the best discounts that are currently on offer from other garden building retailers.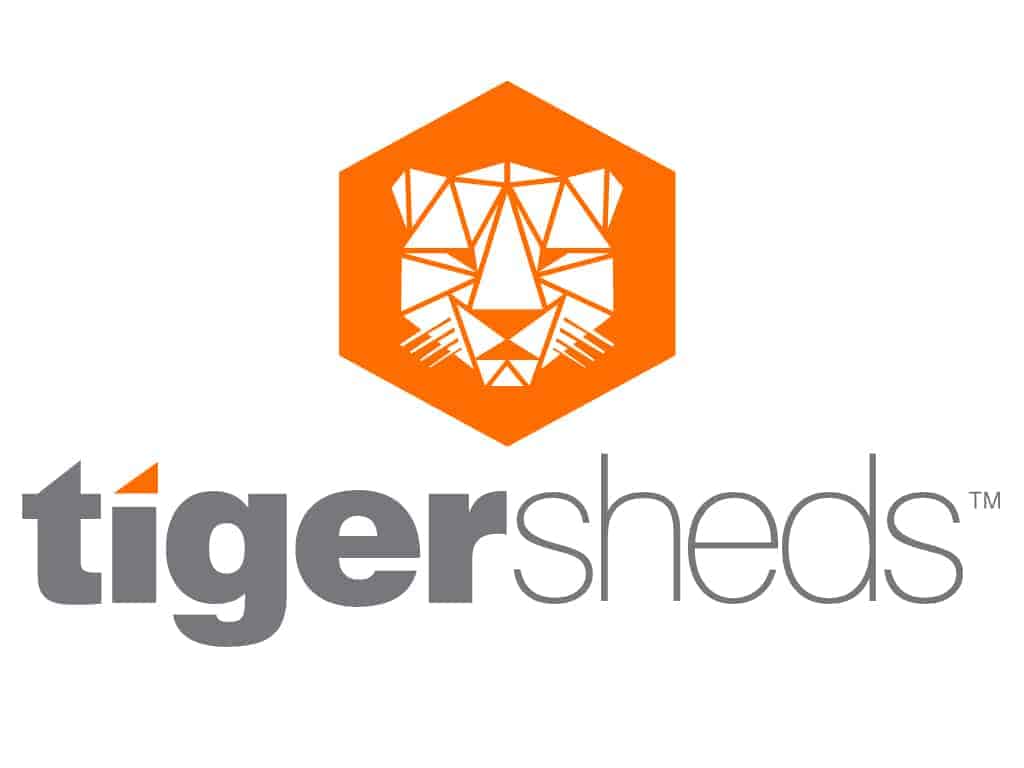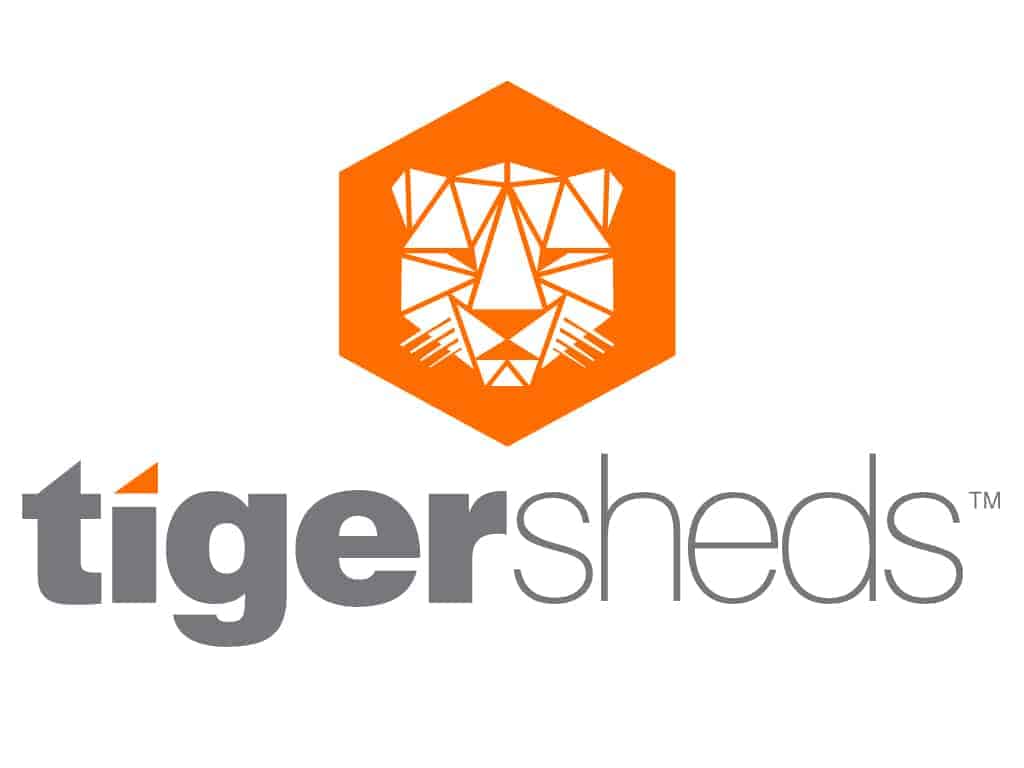 The best tips that 90% of people who
SAVE

money at Garden Chic use!

There are a number of ways to make your money go far when shopping at Garden Chic, but some kind of special Garden Chic voucher code is not required. We have really rolled our sleeves up and had a good look to make sure that all the deals we tell you are genuine and are ones that people have actually used. We will never promise to save you a ridiculous amount of money. Most garden building retailers do not make a ton of profit on garden buildings, especially sheds. So we know that the sites that claim to have Garden Chic discount codes that will save you sometime as much as 75% are just bogus! But have a look down below and you will see a few genuine ways that you can make your money go that little bit further.
TIP ONE:
Always Go Straight To The Sale!
There is always some kind of garden building in the Garden Chic Sale: There is always a sale going on at Garden Chic. One of the best things about this is that you do not need any kind of Garden Chic voucher code or special discount coupon to take advantage of it. You just click the sale tab which is located right at the top of the page and you are there. Now their sale is pretty crazy as they have just so many different things. You never know what kind of items are going to be in the Garden Chic sale. When you first go to their sale page it is like a huge jumble sale., but there are a bunch of boxes on the left of the screen you can click to narrow down your search. As of writing this guide they have plenty of sheds, summerhouses and other garden buildings in their sale so be sure to have a good look.
TIP TWO:
Keep Up TO Date With Deals And Offers With The Newsletter
Sign up for their newsletter to be kept in the loop about sales: Garden Chic have a newsletter than is free to sign up for. All they need is your email address and then you will be kept up to date about special offers, sales and other cool information. Just scroll down to the bottom of the homepage, put in your email address and that is all you have to do. We highly recommend you do this as it is hassle free and may even save you a little bit of money down the road.
TIP THREE:
Summerhouses Are Always On Offer!
Garden Chic always have great deals on summerhouses:  The summerhouse section of the Garden Chic site really took us by surprise. Now they do not always have an official sale going, but quite often on the homepage they will tell you about their summerhouse deals. It is not until you go into their summerhouse section though that you realise just how good their summerhouse prices are. There is always a few of them on sale in here, but if you look at the RRP and then the price they are asking, you will see that they always have a least a little bit of money knocked off. When it comes to summerhouses Garden Chic really do have some of the best prices we have seen and you do not need a Garden Chic voucher code to get any of these great deals
TIP FOUR:
They Have A Price Promise
Get the shed you want for a fair price with their price promise: We all know that many garden retailers sell the same structures. Well one thing that Garden Chic do which we feel is very good is price match. They claim that if you can prove to them another retailer has the same shed, summerhouse, greenhouse or whatever, that they will not just match the price, but they will actually try to beat it! This is well worth looking into as even if it just saves you two pounds that is extra money you can use to purchase other things for your garden.
TIP FIVE:
They Have A Facebook And Twitter Page
There is a Garden Chic Facebook  and Twitter page:  When we do this money saving guides we always like to tell you about a retailer's social media accounts. Now Garden Chic do have a Twitter and a Facebook page, but they are not as active on them as some other retailers we have seen. Still if there is some kind flash sale, Garden Chic voucher code or some other discount, then chances are it will be posted one either their Facebook feed or Twitter page. So give them a like and a follow to keep informed. On the plus side as they do not post a ton of stuff at least it will not clog up your Facebook or Twitter pages.
The big voucher code site
SCAM
A round-up of all the current Garden Chic voucher codes we found online.
We know that the ways we have listed up above are not as exciting as finding a strange website where a genie can get you a shed from Garden Chic for free, but we stand by all our money saving ways as they are genuine. Most of the Garden Chic voucher codes you will find online tend to be just links to the actual Garden Chic website. In other words they are just wasting your time. There is nothing worse than thinking you have found a really good Garden Chic discount code, but when you try it, it is either expired or it just takes you to the homepage and offers no savings! It makes purchasing a shed or other garden building online a much more frustrating experience than it should be and in our opinion buying a shed should be fun!
We want to make sure that when you deal with Garden Chic you know how to get the best deal. That is why we have spent a considerable amount of time looking at these money saving sites who claim to offer amazing Garden Chic deals and special offers. We have listed ten of the most common sites who pop up when you search for ways to save money at Garden Chic. We made sure to use very common search terms such as: Garden Chic Voucher Codes, Garden Chic Coupon Code, Garden Chic Current Discounts, Garden Chic Direct Discount Codes and Garden Chic Sale.
Garden Chic deals most of the time are not for garden buildings! Look we love how Garden Chic sell so many different things. You can literally kit out your whole garden here and we think that is awesome. While this is great this does mean than finding Garden Chic voucher codes that are specifically for garden buildings very hard. Most of the deals, codes and offers that you will find online are for things other than garden buildings. It can be very annoying to go to one of these sites and look through in some cases as many as 50 deals to find none of them are for sheds or garden buildings in general!
360VoucherCodes.co.uk –

Mixes in expired codes
What they claim? The main claim that you will see when looking at 360 Voucher Codes is that right at the top of the screen. They make the claim that the Garden Chic deals and offers they have are not just valid for the month you are looking at, but also the next month as well.
What We Found? There are a ton of different Garden Chic voucher codes on here. It does take some effort to scroll down them all. Most of these are just generic links to random pages on the Garden Chic site which will not save you a penny more. The absolute worst thing though is the way expired codes are mixed in with the current ones. It makes looking for a deal that much more of a chore!
VoucherSlug.co.uk –

Links just take you to the Garden Chic homepage
What they claim? If you can take your eyes off their cute little slug mascot then you will notice that the most bold claim Voucher Slug make is that they update their codes daily. Hey we do not want to throw anyone under the bus, but we have a hard time imagining this page is updated daily.
What We Found? To be fair they very well might change the names of their Garden Chic deals, but we are sure they do not change the actual links. The reason we say this is that every link we clicked, no matter what it was for, would just take us to the homepage. What a waste of time! Even their suggestion of looking at the Garden Chic Facebook page, which is a valid suggestion is pointless as the link they have for it still just links you to the Garden Chic homepage. This site will just waste your time so please do not bother.
MyVoucherCodes.co.uk –

No extra savings to be had
What they claim? To be fair to My Voucher Codes, we did not actually see any crazy claims about how their Garden Chic voucher codes are the best online and updated daily or anything like that.
What We Found? Now we had a really good look at the Garden Chic deals that are offered on My Voucher Codes and most of these are actual current deals that are happening now. The problem we have is that these links do not save you any more money. So you will spend time looking through the deals here only to be taken to the Garden Chic website where you could of gotten the exact same deal, but without the hassle of looking through the ones that My Voucher Codes has to offer. Not a horrible site by any means, but we would still say you should just go directly to Garden Chic.
ReVouchers.co.uk –

Just has pointless links
What they claim? One of the most interesting things about the Garden Chic voucher codes section on ReVouchers was how they give each of their vouchers an expiration date. Not many other money saving sites do this and to be honest we are not sure what the point is as most of the time when we look at ReVouchers the day we look is conveniently the last day the deal is valid.
What We Found? There are only a few different Garden Chic deals here and none of them are worth your time clicking on. Heck two of them are for the exact same thing! This is a site that does not do anything really bad, but at the same time it is just a big waste of your time. Time that could be spent sipping a nice cold Coke while watching people do stupid things on YouTube.
PromoVouchers.co.uk –

Lots of links, but no extra savings
What they claim? Promo Vouchers have a lot of links for you to look at that is for sure. They also do a pretty good job trying to convince you that they are the best and that they have the latest Garden Chic deals and offers. To be fair it is not as over the top as some of the other sites on this list.
What We Found? There are a large amount of links for you to look at here and to be fair to Promo Vouchers, we found that these were offers that are currently happening at Garden Chic. So at least they have done their homework and actually seen what deals are currently happening. The problem we have is that none of these deals are better than what you can get directly from Garden Chic. You could just go directly to Garden Chic and get the exact same deal, so save yourself the time and do that.
NewDiscountCodes.com –

Has expired codes
What they claim? Here we have a voucher code site that we have not seen too often. New Discount Codes claim that the Garden Chic promo codes and discounts they have are all valid and are good for the current month.
What We Found? The first thing we noticed was the two actual Garden Chic voucher codes they have are expired and as they have 2013 in the name, we suspect they expired a very long time ago! The worst thing about this is that these are the top two deals on this site. It would be horrible to see this 5% off code and think you have found something great, only to have it just waste your time and not save you any money at all!
UKPromoPro.co.uk –

Has ten expired deals!
What they claim? UK Promo Pro at a glance look great. They have a large selection of Garden Chic deals and offers and they are not bragging about how awesome they are, so at first glance things do look pretty promising.
What We Found? What looks like a fantastic amount of Garden Chic voucher codes and special offers is actually just a whole bunch of links that take you to random products some of which are not even on sale! As well as this though, UK Promo Pro have a section that is dedicated to expired codes that they claim might actually still work. This is something that really annoys us as it just wastes people's time and get their hopes up. When it comes to Garden Chic, this is certainly a site that we would recommend you avoid.
CouponChloe.com –

Just a real waste of your time
What they claim? Coupon Chloe claim that they have Garden Chic voucher codes that are valid for the month you are looking at their site. Now we will be fair and not be harsh on them for this as this is something many other money saving sites tend to do.
What We Found? Despite claiming that their Garden Chic discount codes and deals are valid for the current month, the first code you see on their site is actually expired! But as well as this they have some of the most pointless "deals" we have ever seen. They actually have a deal that is just called Visit Garden Chic! How by any stretch of the imagination is that a deal? This is a site that is just all about getting you to click as many links as possible so they can make a few pounds of your search for a shed.
VoucherCodes4All.com –

Offers nothing at all!
What they claim? Voucher Codes 4 All do not make any bold claims that they have the latest deals for Garden Chic. They do have a rather nice little piece about Garden chic as a retailer, but that is all they really have.
What We Found? A big pile of nothing is what we found here! We find it crazy that Voucher Codes 4 All even have a Garden Chic deals section. Literally the only link they have is one to the Garden Chic homepage. Why on Earth would you need a middleman to take you to the homepage? This is will not save you any money at all so please do not bother.
DealsDaddy.co.uk –

Expired codes and pointless links
What they claim? Deals Daddy are actually pretty smart when it comes to Garden Chic voucher codes. You see rather than claim that the deals and offers they have are for the current month, they instead just have what they call a popular codes list, so really they are not actually saying their codes are all up to date.
What We Found? The first Garden Chic deal that we saw on here was one that expired about three years ago so we got off to a very rocky start. But then it did not really get any better as the remaining Garden Chic voucher codes that they have were nothing more than just links to random products which are not even on sale! Worst of all though, these links do not even take you to the item they are actually for.